| | | | | | | | | | | |
| --- | --- | --- | --- | --- | --- | --- | --- | --- | --- | --- |
| Series: | Streamliner | ♦ | Distribution: | United Artists | ♦ | Director: | Gordon Douglas | ♦ | Cinematography: | Robert Pittack |
| Production: | F-36 | ♦ | Type: | Streamliner | ♦ | Producer: | Fred Guiol, Hal Roach | ♦ | Editor: | Bert Jordan |
| Released: | 17 October 1941 | ♦ | Length: | 5-reels | ♦ | | | ♦ | Sound recording: | William Randall |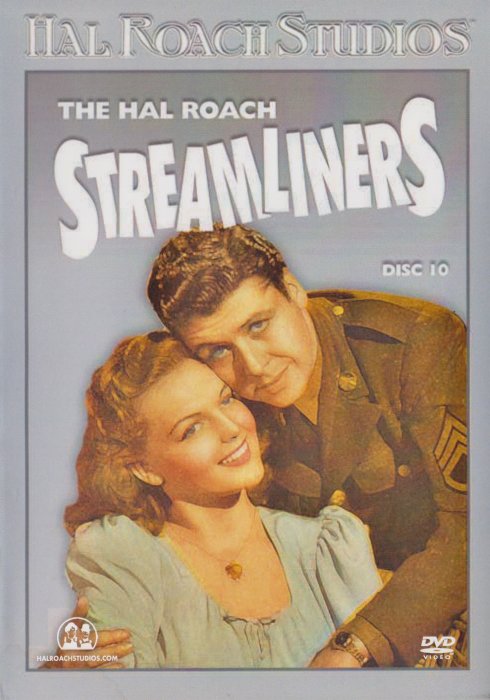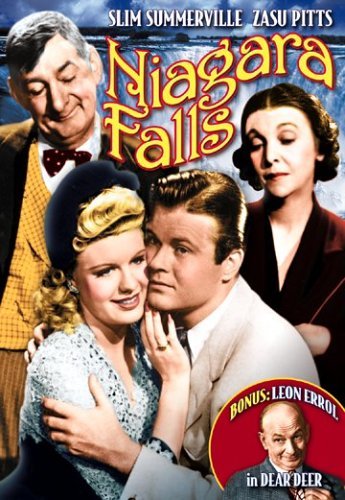 AVAILABLE ON DVD
We begin at a lovely little place known as "Suicide Point" (which is basically Sam Sawyer [Slim Summerville] standing in front of a rear-projected Niagara Falls whilst wearing his pajamas.) A peanut vendor stops by and talks Sam out of jumping to his death as they sit down to discuss what led up to it. Sam tells the stranger how he married the farmer's daughter Emmy (ZaSu Pitts) and how they were driving up to the falls on their honeymoon. The newlyweds are so engrossed with their love for one another that they don't spot the state trooper (Edgar Dearing) on his motorbike riding alongside them and having to steer their car for them. A little way up the road and a young man, Tom Wilson (Tom Brown) gets a little over familiar with a young lady, Margy Blake (Marjorie Woodworth) when he sees her looking in the boot of his car. It turns out she is only looking for a car pump to use on her own car which is parked nearby.
Tom assists her but they get into a spat when they discover they have very different ideas about marriage and the two take off separately. A short time later Margy crashes her car, blaming Tom for running her off the road. The state trooper catches the aftermath and offers Margy a ride into town on the back of his bike, whilst Tom drives off on his own.
Sam and Emmy arrive at the Falls View Hotel in Niagara Falls and check in. As they sit in the lobby they witness the young 'couple' they encountered earlier on the road also arriving at the hotel.
After being shown to their room by the bellhop (Charlie Hall), both Tom and Margy manage to avoid bumping into one another despite being in the same apartment. Emmy comes up to the room, which she was supposed to have before her husband gave it to the 'newlywed couple' and makes herself at home, even talking to herself as she examines the suite. Eventually the 'couple' confront each other and get straight on the phone to the manager. Sam overhears the argument and offers to settle their differences. Margy and Tom storm out of their room and complain to the hotel desk clerk (Jack Rice) before being seated next to each other's tables in the restaurant. One of the guests, Chuck (Edward Gargan), takes exception to Tom's attitude and after being goaded by him attempts to hit him but misses and instead hits Sam who has tried to act as a peacemaker.
After, the 'couple' are leaving their room when Sam confronts them with a gun and forces the two to exchange rooms with he and Emmy, before locking them in for the night and waiting outside to ensure they don't 'escape'. Tom and Margy concoct a plan to pretend to be in love in order for them to trick Sam into letting them out of the room but he overhears and sees everything from peering into a window above their door. Tom and Margy are forced to kiss repeatedly to satisfy the voyeuristic pervert that Sam has shown himself to be, with Tom enjoying it a lot more than he lets on. Sam eventually goes away after the bellboy (Charlie Hall) catches him at the door, returning to his hopeful new bride who is waiting for him in their bed.
Tom escapes through the window and out onto the ledge but once again Sam sees him and forces him back inside the room at gunpoint. Sam gets soaked when it begins raining as he is crawling around on the ledge but he takes refuge in a room occupied by a couple he met at dinner. After hiding in, and then quickly jumping out of their bed when he is discovered, Sam heads back to his room to spy on Margy and Tom all night, whilst Emmy is faced with sleeping alone without him. In the morning as Sam is falling asleep at the window, Tom makes his escape with a rope he has knotted together from bedsheets and climbs down the wall outside. He meets up with a doctor and takes him and a witness back to the room he just escaped from and proposes marriage to Margy.
She initially rejects him based on the lousy proposal he makes but the doctor encourages him to at least kiss her goodbye before he leaves. The motorcycle cop returns to the hotel and asks for Miss Blake (Margy). After their conversation, the hotel manager establishes that the woman isn't married and orders his bellhops to throw her and her 'husband' out. The bellhops storm the bridal suite and forcibly remove the couple in the room - Sam and Emmy. When the confusion is sorted out, the manager tells Sam that the young couple are not married. Emmy chews Sam's ears off for sticking his nose into their business and the manager throws the young couple out of the hotel. The story/flashback ends and reverts back to the start of the film where the peanut vendor, having heard the story pushes Sam off the cliff and into the water below. A lesson learnt!
Favourite bit
Right at the end when Tom and Margy are thrown out of the hotel by the bellhops.
Facts
•

Production F-36 - Streamliner.
•

Copyrighted October 3, 1941.
---
Filming dates




•

?
---
Trivia
•
This was the second film to be released as part of the 'streamliner' series by the studio.


•

Tom and Margy check in to room 402.


•

This was Charlie Hall's last appearance for Hal Roach, after over 170 films for him.

---
What the experts say
•
"Maybe it's just me but I think Margy's character is a right bitch! Marjorie Woodworth is a stuck-up, spoilt brat who could use more than just a good firm kiss!"
~ Lord Heath.
Marjorie Woodworth
Margy Blake
Tom Brown
Tom Wilson
ZaSu Pitts
Emmy Sawyer
Slim Summerville
Sam Sawyer
Chester Clute
Potter, hotel manager
Edgar Dearing
State trooper
Edward Gargan
Chuck
Gladys Blake
Trixie
Leon Belasco
Head waiter
Rand Brooks
Honeymooner
Margaret Roach
Honeymooner
Jack Rice
Hotel clerk
Tommy Mack
Peanut vendor
Bud Geary
Man driving goose truck
Charlie Hall
Bellhop
Dudley Dickerson
Hotel janitor
Joseph Depew
Elevator boy
Jack Egan
Hotel guest
Ethelreda Leopold
Hotel guest
Irving Mitchell
Dr. John Foster, minister
Baldwin Cooke
Mr. Clark, witness
Walter Lawrence
Bellhop

Russell Wade


Newlywed on bench

Carlyle Blackwell Jr.


Hotel guest
Marjorie Deanne
Hotel guest
Eddie Hall
Bellboy
Robert Kent
Hotel guest

Gwen Kenyon


Hotel guest

Lois Lindsay


Hotel guest

Patsy Mace


Hotel guest

Gertrude Messinger


Telephone operator

Barry Norton


Hotel guest

William H. O'Brien


Waiter

Dave Willock


Bellboy
UNIDENTIFIED CAST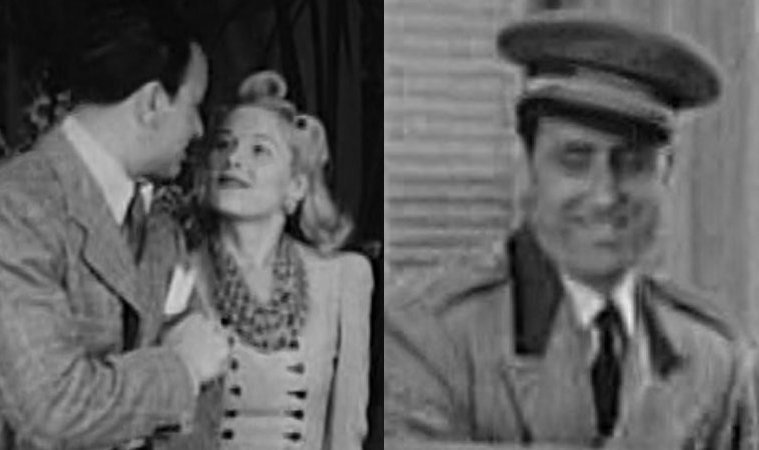 Acknowledgements:
Jesse Brisson (identification of Irving Mitchell and Baldwin Cooke*) (*I dispute this)



This page was last updated on: 04 November 2021