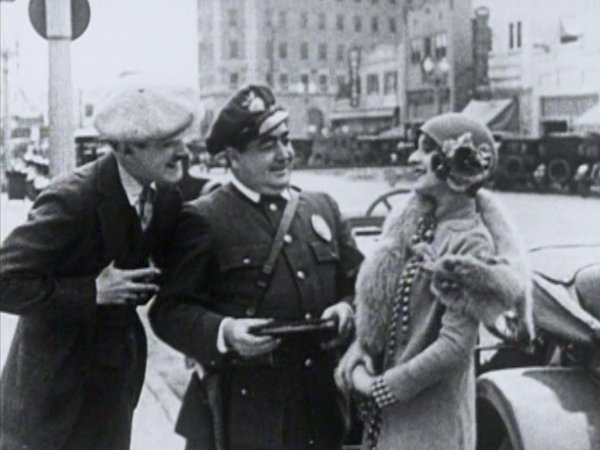 The father (William Burress) reads in the newspaper that Charley, a self-made millionaire will be in town. He is eager to have his daughter (

Martha Sleeper

) hook up with him, so when a potential suitor comes to the house to see her, the father forcibly gets rid of him and tells his daughter she ought to marry a guy like Charley instead. He shows her the newspaper, but she reads about a sale on linen sheets and rushes off out to buy them.
Her actions catch the eye of a motor cop (

Eugene Pallette

), who chases her down the street. She zooms past Charley who is about to get into his car with his golf clubs, but he spills them and all of his balls all over the road, causing the cop to crash his bike. Charley helpfully picks up the cop and together they drive off in his car in pursuit of the daughter - who continues her reckless and speedy journey towards town, knocking over a parked car (with

Charlie Hall

underneath it) in the process.
Finally, the daughter parks her car but no sooner does she get out of it is she stopped by the cop. When she notices the handsome Charley she makes eyes at him, and the embarrassed Charley asks the cop to forgive her ("she was only doing 70mph on the wrong side of the street, give her a chance"), he says. Martha explains that she was on her way to the store for the sale, and asks the help of her two new gentlemen. The store will only sell one pair of sheets to a customer, so she asks them to each buy a pair for her.