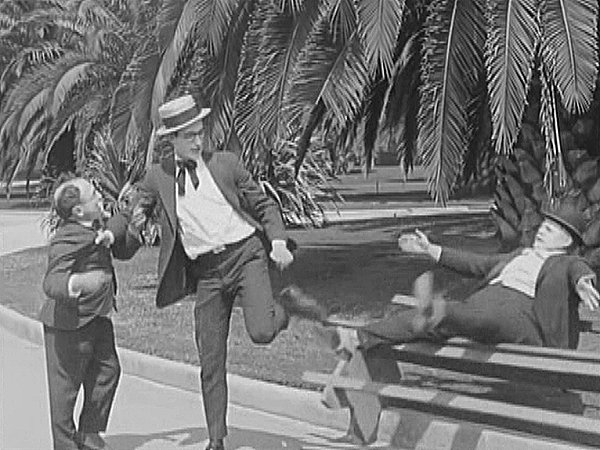 Snub Pollard is an unwanted suitor who turns up at the girl's (

Bebe Daniels

) house and leads her away despite her reluctance, but with the blessing of her mother. Meanwhile at the office, the boy (

Harold Lloyd

) is moping around with his mind on other things. Through the window Harold sees a couple on a lake rowing a canoe, which brings a joyful feeling to his day. Taking a deep breath from the spring air in his lungs, Harold's distraction causes him rip up the payroll sheets handed to him by a work colleague.
After being shouted at by the other workers, Harold slips out of the office and heads for the nearby park. After cavorting with a walking couple, he comes to the temporary aide of a pint-sized man sitting on a bench (

Sammy Brooks

) who is being harrassed by a much larger man. After kicking the fat man off the bench and disposing of the smaller man head-first into a trash bin, Harold continues to cause trouble with a courting couple seated on another bench.
Snub and the girl are also at the park, but she ditches him the first opportunity she gets, whilst Harold torments another courting couple on a bench.