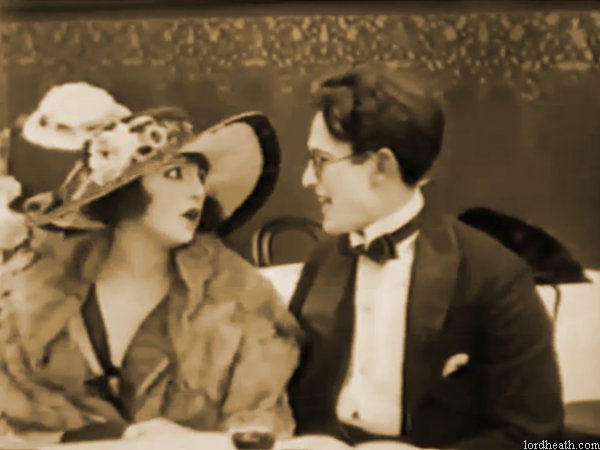 From the available footage for reviewing:
Harold is sitting on the bottom of some steps when he is shooed away by Helen Gilmore who then takes Bene Daniels back indoors. Blaisdell and Snub arrive together outside Bebe's house to escort her and Gilmore into a waiting cab. Bebe, Gilmore and Blaisdell get in, with Snub having to climb through the window as the cab pulls away. Harold awaits a streetcar, which pulls up and he boards but the conductor doesn't allow him on becauyse he doesn't have the proper ticket. Harold steps off the moving streetcar and onto a passing car before taking refuge on its side fender, lighting a match from the road as the car drives along oblivious to his presence. Harold then scoops up a newspaper which has blown into the road. The cab arrives at a cafe and the ladies go inside whilst Snub and Blaisdell fumble around to pay the fare. Harold climbs into the cab unseen, then emerges the other side to the bewilderment of the driver who doesn't notice Harold has just stolen the money out of his hands (actually to be fair I had to watch it three times to see it!)
Inside the cafe Harold is seated at a table when he catches the eye of Bebe. He hides under a table before a couple (Charles Stevenson and a woman) are seated there by waiter Dee Lampton. Harold keeps moving causing the couple to keep getting up and moving their chairs. Harold moves the table into area where the other diners are sitting and is discovered by the waiter. Harold and Bebe take to the floor and begin dancing. Harold backs into Blaisdell and accidentally kicks him. Blaisdell reacts and Harold beats him up after a cop witnesses their altercation....