Everybody writes all the time about how "great" Laurel & Hardy are, and let's have it right...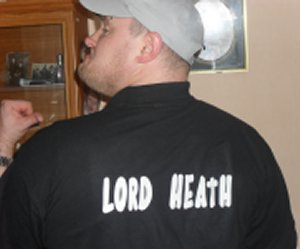 Laurel & Hardy were great! No argument there. But you know what, sometimes a little bit of objectionable opinion makes for interesting reading; so long as it's done in good taste and without being downright nasty just for the sake of attention. The outspoken Lord Heath has never made any secret of his feelings with regards to some of the things on this list, and also realises that his opinions are in the minority... but even so... you may, or you may not agree with them!

I guess most of us don't mind the occassional pop-shot at Stan and Babe from authority figures, wives, judges, policemen, convicts or even auctioneers, but there are occasions when their treatment by inferior beings whose characters we despise (maybe a bit of a harsh description!) can anger us. Well, they anger ME at least....

It is important to stress that with the exception of No. 1, all references to actors or actresses are in relation to their on-screen character - and not meant to represent my personal feelings towards their real-life personalities!