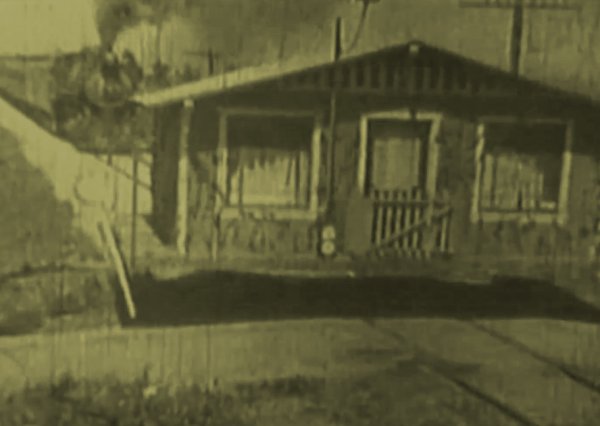 Snub is at home playing with his squeeze box (it's a musical instrument!) when his good lady wife (

Marie Mosquini

) arrives back with some good news. Snub's grandfather has decided he will share a million-dollar fortune with his family on a condition they can all live together for exactly one year without quarrelling. The large family arrive and begin constructing a large complex house on a plot of land with the entire structure being suspended by a hot-air balloon type of contraption.
Snub gets into a tough relative (

Noah Young

) after a series of misadventures but the fight is broken up before it gets out of hand. The two men decide to play a game of croquet to settle their peace but even that turns into a problem after Snub hits his ball off the roof and down onto the Noah's head, knocking him out.
The angry relative runs upstairs to confront Snub and after another brief violent exchange with him, the Noah runs at Snub, who opens the door and sends his victim flying through the air and down through the roof of his own house. Snub inflates the hot-air balloon which hoists his house up into the air just as grandpa arrives to greet his family but receives a frosty reception from them. However, Snub and his family welcome grandpa into their house, where he offers them the money from his suitcase. However, the house begins to float up into the air after the baby sticks coins in the balloon operating system but quick thinking from Snub brings the house back down to the ground again - landing in the middle of train tracks. As the speeding train approaches, the house is lifted off the tracks just in time by the inflated balloon holding it. Snub quickly jumps onto the moving train and stops it, allowing his wife, child and grandpa to board and then sets off into the sunset.