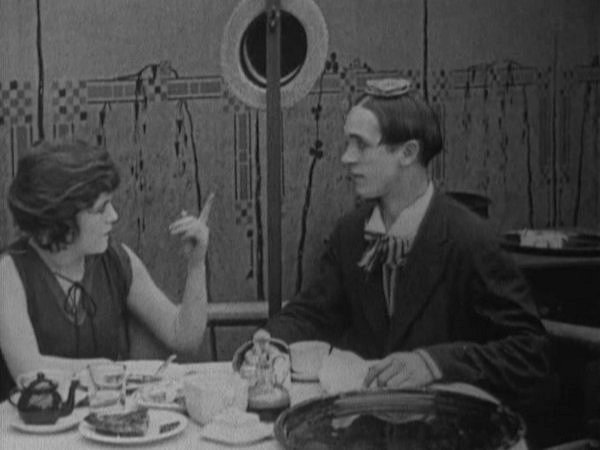 Penniless Stan finds a wallet on the sidewalk but is slow to react when a kid he entices to pick it up finds the money inside and keeps it for himself. Despite his attempts to take the money, he is thwarted by the boy's father, a policeman (

Noah Young

) who is nearby. Later, Stan gets the money back by pretending to hold a gun to the boy's back, forcing him to hand it over.
Feeling rich, he then follows a beautiful woman (

Mildred Reardon

) into a cafe (after half a dozen others before him), where he effectively gets a free meal by tasting all the foods on the counter at the encouragement of the chef. When he finally settles on a table to eat he sits down next to the woman has has followed, but she switches her bill with his when he isn't looking, leaving him to pay for her more expensive dinner. When he tries to leave undetected, he is seen and thrown out by the chef - straight into the arms of the waiting policeman outside.
It seems obvious the plot reveals that it was a deliberate ploy by the woman (

Reardon

) to lure customers into the cafe by making what appears to be a pass at them whilst on the beach in order for them to spend their money. This is revealed when she and the woman at the cashier are seen engaging in friendly chat which would imply they know each other well.