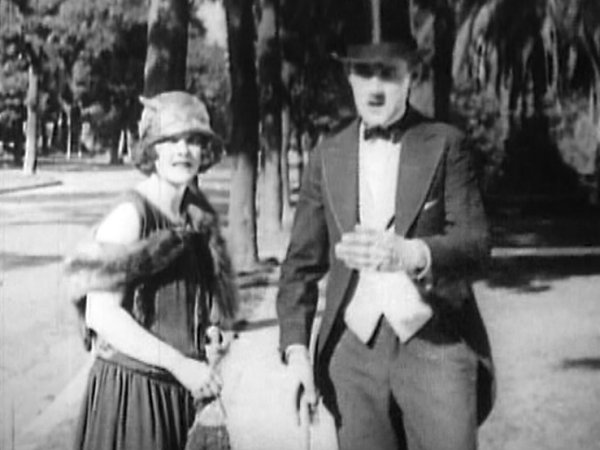 Jimmy Jump (Charley Chase) answers an advertisement for a chauffeur. He arrives at the appointed residence and is given the job, ahead of five other hopefuls. The woman who hires Jimmy takes to him immediately, flirting all over him during a drive to the train station to pick up her husband. As they arrive at the station she pretends to be ill and so Jimmy takes her back home, but not before the husband sees them together. He quickly pursues in a taxi and reprimands her over her behaviour when he gets home.
Later that day, Jimmy is fired (literally!) by the jealous husband. The maid (Blanche Mehaffey) offers to have him come home with her for dinner. Her family are keen to impress this well-dressed gentleman and over dinner they immitate Jimmy's every movement. The meal is interrupted by a thief (Billy Engle) fleeing the cops, who bursts in holding a purse he has stolen from the woman who hired Jimmy earlier. The family apprehend him and give the purse to Jimmy and suggest he return it to its rightful owner, hoping it may put him back in good favour with his former employer.
As Jimmy returns to the house to hand back the purse, after dodging the chasing policemen, the jealous husband is waiting for him and punches him in the nose. Jimmy leaves with the maid (how did she get to the house so quickly?) and is met by the thief, who is hiding in a bush. He offers to give Jimmy half of what was in the purse, at which point Jimmy runs off with the maid in disgust.