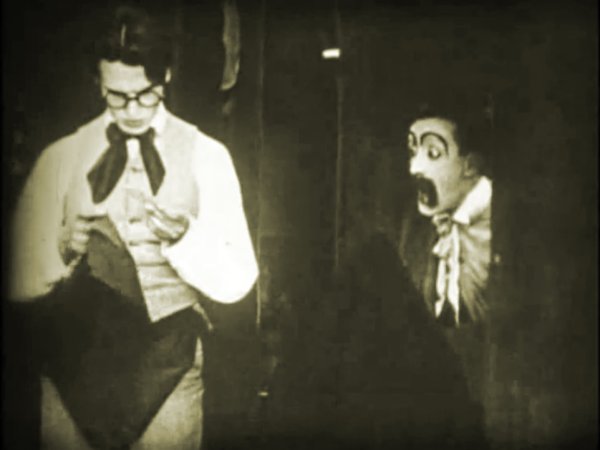 Ginger (

Harold Lloyd

) is stacking boxes on a shelf in a rather unorthodox fashion (throwing them from a distance and making them stack properly), under the nose of the boss (

Bud Jamison

). Whilst "Snitch" (

Snub Pollard

) attends to a female customer he cuts the jacket of another customer (

Gus Leonard

) when he is distracted and is reprimanded by Ginger, who finds tickets to a baseball game in the gentleman's ruined jacket pocket (see image left). As Ginger telephones his girl to invite her to the game, Snitch steals the tickets from his waistcoat without him seeing.
Later, Ginger meets his girl (

Bebe Daniels

) at the stadium only to discover he has lost the tickets. As he frantically searches for them, Snitch shows up (with the tickets he stole from Ginger) and gladly takes the girl into the stadium. Ginger's attempts to enter are thwarted by a gate man who turns him away but when Ginger tries to sneak in around the back, a ball player sees him and puts him in the game.
At the ninth inning, and with the game tied, Ginger takes to the bat, swings and hits the ball hard. It looks as though he is about to make a home run and win the game but instead chooses to go into the crowd to confront Snitch, who is sitting with Ginger's girl. Fists are thrown and even the boss gets in on the action (where did he come from?) The fight spills out onto the field, with the players getting involved before Ginger knocks them all down and wins back the girl.