..........

..........





A Man About Town

1923

Director: George Jeske


Producer: Hal Roach
Assistant director: Clarence Hennecke
Cinematography: Frank Young

Hal Roach Studios/Pathé Exchange
16 September 1923


silent short/1 reel
.......

The film opens with the conductor of a street car (Sam Lufkin) collecting tickets from the passengers. After he takes the fares of three passengers (one man and two large women), an arm protrudes from behind the two women, offering his fare. It is Stan, a drifter - the man about town as so described by the title of the film - who is seemingly squashed between the two ladies. When they realise he is buried between them, they move up and give him some room. Stan asks the ticket collector where he has to change cars and is told to follow a female passenger (Katherine Grant), as she will soon be getting off.
The young lady stands up, giving the impression that she is getting ready to dismount the car which prompts Stan to stand, but she adjusts her clothing and sits back down again. Stan copies her.

| | | |
| --- | --- | --- |
| Favourite bit | | |
| | | COMING SOON |
Facts
•Filmed May 15-22, 1923. Retakes May 25, 1923.

[source: Rob Stone]
•Copyrighted August 11, 1923.
Did you notice?
•Sam Lufkin is seen briefly as the first conductor of the street car, who takes Stan's fare.
•
•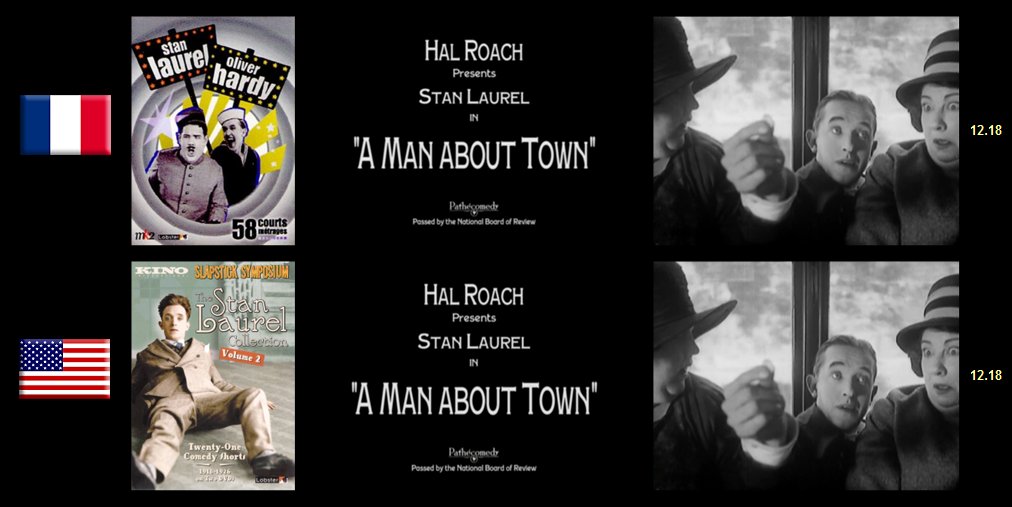 Acknowledgements & sources:
Steve Rydzewski (identification of Owen Evans and Sunshine Hart)



This page was last updated on: 06 February 2021