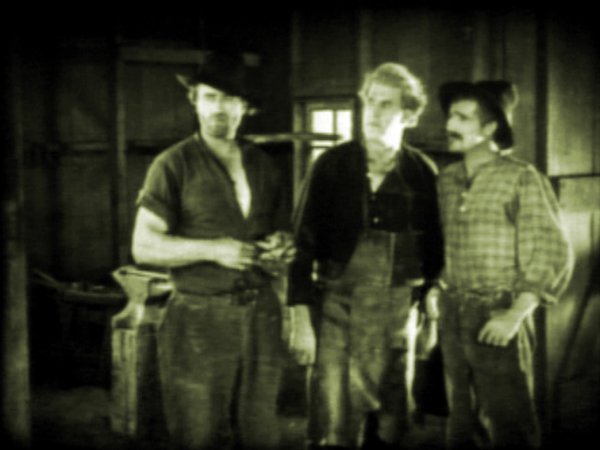 In the small town of Tyler, where one half was in Kansas and the other in Missouri, two sons Milt (

Bob Kortman

) and Mose (

Leo Willis

) are work hands for their father Nelse (

Jack Gavin

). The third brother, "the white sheep" of the family Tobias (

Glenn Tryon

) is picked on by the older brothers for being weak but after he is taunted by some townfolk Mose comes to his rescue. Neighbor from across the street Mrs. Morton (an unidentified actress) seeks Nelse's help with her husband (

Richard Daniels

) Ab's drinking. Nelse straightens Ab out, and then steals his drink from the bar after he leaves it there.
Patience Matthews (

Blanche Mehaffey

) and her father (

Chris Lynton

), a judge from Illinois, ride into town in the next wagon hoping to settle there but are advised to leave by Nelse. After some pleading from Patience, Nelse agrees to let them rent a vacant house much to the annoyance of the two sons. That evening the brothers are at home, Tobias peeling onions, Mose polishing his revolver and Milt playing tunes on his cornet. But when Tobias causes trouble he is ordered to the store to get groceries where he meets up with Patience. After some flirting, he tells her to call for him if ever she ever gets in trouble. Patience wastes little time in taking up the offer when Mose comes over and begins pestering her. Tobias tricks Mose into telling him their father and Milt are fighting at home so that Mose will run to their aide, giving Patience the impression that Tobias had scared Mose away.
It doesn't take long before Mose realises he had been duped and comes looking for Tobias at the girl's house. After a prolonged chase, the brothers end up back at their house.