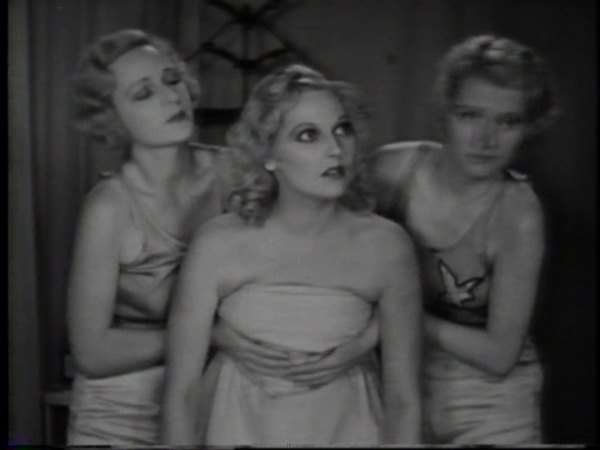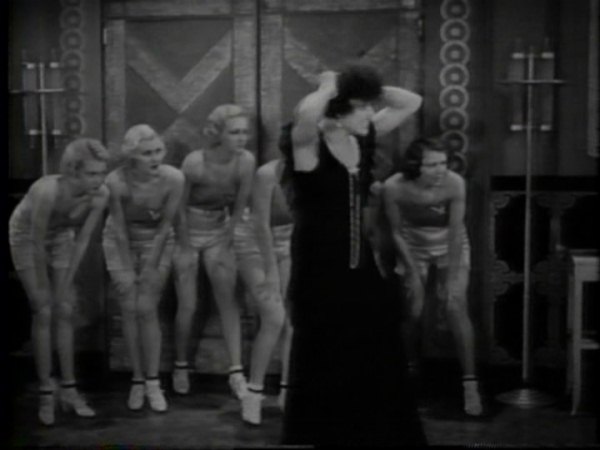 What a wild ride of innuendo for 1932! The amount of sexy slapstick in this film is off the charts. One only wishes Blanche had better aim with her mud throwing, getting Thelma only in the neck. Even though this scene didn't escalate to the kind of mud throwing that later occurred in the Three Stooges' Slippery Silks, this film has more than enough to compensate.
The sexual nature of this film is undeniable and has to be seen to be believed. Once in the Turkish bath, our heroines can't go a few scenes without being asked to shed off their clothes. The first explicit naughty bit of business in the film occurs during the first undressing scene when Zasu pats Thelma on the rear, asking coyly if that's her ("I saw it sticking out there [through the curtain]," says Zasu). This brief moment makes the seemingly innocent entrance of T&Z at the start of the film (not just sharing a bed, but laying down with their bottoms pressed against each other) a lot less innocent!
The film's Health Institute employs a bevy of attractive maidens adorned with skimpy outfits. These young ladies work alongside the very contrasting Lyle Tayo and Blanche Payson, all of whom appear to have very voyeuristic tendencies towards Thelma and Zasu, creating situations where they get to oogle and touch their bodies. They seem to have as much fun watching Thelma's breasts jiggle as the viewers do; it's amazing how brazen the filmmakers were! Thelma wasn't the only one prone to sexual innuendo: the bucking bronco Zasu rides is a distinct phallic object and foreshadows her mistaken sexual identity at the end of the film. A funny dialogue exchange occurs during the opening scenes, after Thelma accidentally soaks Zasu with a hot water bottle. It's funny in of itself, but the film's innuendo gives it an entirely new meaning:
ZASU: I'm all wet.
THELMA: You've been wet ever since I've known you.
There is an interesting moment when Blanche sarcastically tells Thelma that she's suddenly cured. Exhausted and emotionally spent, Thelma's face registers a mix of relief, pain and enjoyment as she is held up by two young ladies. It's an astounding moment.
And then, of course, Billy Gilbert is hilarious as he runs amok through the scenery. If he's in a Todd/Pitts film, you know it's going to be a good one -- the horrid rear projection used during the film's finish notwithstanding.