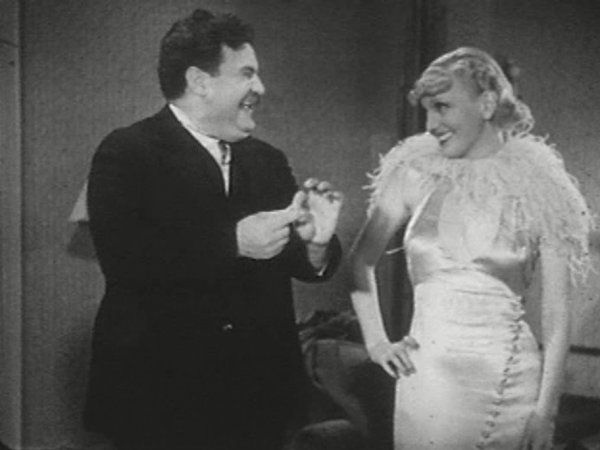 A group of six children are practicing their vocal talents with Professor William Gilbert (Billy Gilbert) but one of them (Our Gang star

Scotty Beckett

) suffers from flat notes. After some coaching, they are sent away by the tutor to come back next week. The nosey postman (

Charley Rogers

) delivers the professor a cheque for $50.00 (though Gilbert initially believes it is $5,000 - he mis-reads the decimal point and has to be corrected by his daughter,

Claudia Dell

). The postman wastes no time in telling everybody in the neighborhood about it.
A young widow (

Barbara Rogers

), who claims her husband, Barnacle Bill was lost as sea, arrives at the house with her brat kid (

Spanky McFarland

) to rent the property. She is greeted by Gilbert's son, Eddie (

Eddie Foy Jr.

) and shown inside.
Spanky wrecks havoc pulling out the inside of a mattress, and smashing lightbulbs with his sligshot. Eddie and the woman hit it off instantly, but his kid sister Claudia isn't as impressed with the new "gold-digger" guest and storms off to report to her father of her concerns (not before Spanky gets one accurate slingshot shot to her bum!) Eddie receives a lot of flirting and suggestive compliments from the widow and nervously makes an excuse to leave. Eddie returns to his house and helps himself to his father's mattress so that he can replace the damaged one for the widow. Professor Gilbert doesn't consent. Loudly. Gilbert storms over to see the widow, complaining that she may not live in his house for $15 a month (agreed upon between herself and Eddie). As he paces up and down the living room expressing his complaint the widow suddenly emerges from the bedroom dressed in.... well.... not much!