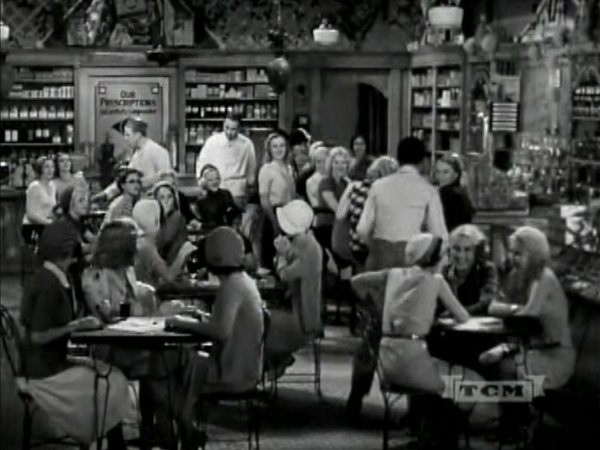 The proprietor of an ice cream parlour is fed up with his two clerks (GRADY SUTTON and MICKEY DANIELS) keep offering free drinks to their girlfriends, so he places an advert in his window for new staff. A young man (DAVID ROLLINS) takes up the opportunity to put the two guys to shame by not only doing their job better, but also serenading the guests as they drink. Very soon, the parlour is filled to capacity with customers, all demanding the services of the new, young man.
Later, David is centre of attraction at Mary's birthday party, playing the piano and singing to the girls - much to the delight of the other guests (mostly female), and much to the disgust of Mickey and Alabam. The two jilted men formulate a plan to disguise themselves in order to gatecrash the party and expose David as the father of an abandoned child. Unfortunately for them, their dastardly plan is overheard by Betty, a female evesdropper and the guests are put on alert.
David plays along with the attempted scam and embarrasses the two men in front of the party guests. But their blushes are finally spared when Betty releases some mice across the floor, sending everybody scattering!