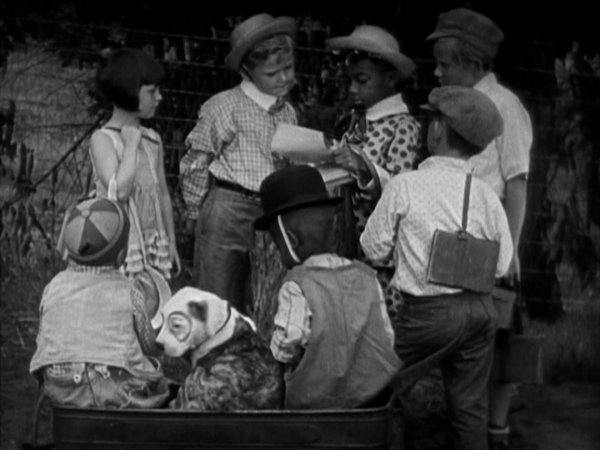 .......
The children are concerned about Miss Crabtree getting married and leaving the school, so they formulate a plan to boycott their summer vacations in order to stay at the school. Miss Crabtree's brother Jack (Creighton Hale) shows up at the school but the children do not realise who he is. The interrogation into whether he intends to marry their teacher is led by Jackie. When Jack takes off for a swim in the nearby river, the kids confiscate his clothing and hide it in a box.
In the second half of the film, Miss Crabtree gives the class a Q&A on history, but the answers to the questions have been leaked by one of the kids and the class are already prepared, even though the answers they provide don't quite match up with the questions!



Classic dialogue:


Farina: "Believe me, I'm never going to get married. And I'm going to bring up my kids the same way"