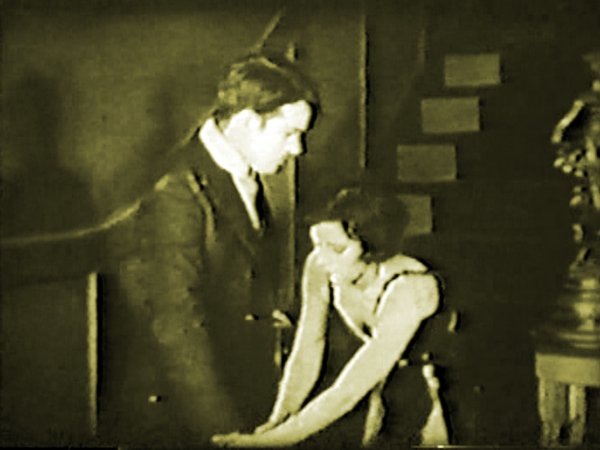 A father (

Wallace Howe

) is keen to marry off his daughter, Catty (

Unidentified

), to a suitor worth a million dollars. The maid, introduced as 'Kittenish' (Beatrice LaPlante) 'helps' by preparing the daughter for her meeting with the man, Westner (

Unidentified

) downstairs. After her father makes the formal introductions, the daughter and suitor are seated together on the sofa, and despite her affections towards him, he shows that he is not keen on her and she leaves.
Upstairs the maid has an idea that she will try to impress the wealthy man and begins to undress out of her uniform and into something more revealing, when Catty catches her in the act. Catty gets an idea to dress the maid in a revealing low-cut dress and takes her downstairs to meet guests, introducing her as her cousin from Bloody Falls, Wyoming. Catty soon regrets her idea when Westner embraces the maid excitedly.
Dinner is served and it doesn't take long before shoes are removed from under the table and a game of 'footsie' starts up, with people getting the wrong ideas! Feet, ankles, shins are all caressed by those sitting next to them. Let's just say that some guests are happier about it than others! A speech at the dinner table from Lord Sappehead (

Jack Richardson

) is met with applause, as well as his rear end being used to crack some walnuts which have been placed on his chair by the maid sitting next to him.