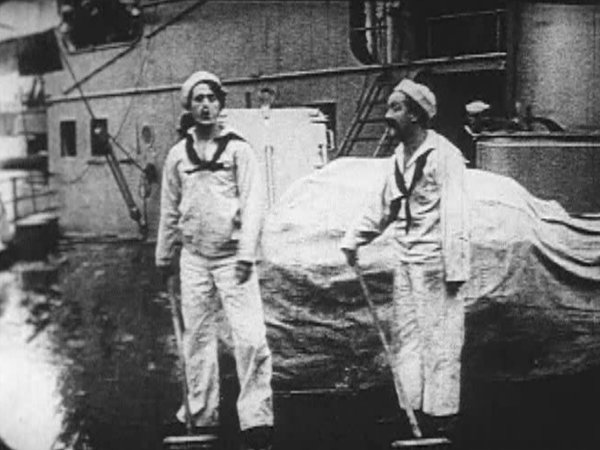 The girl (Bebe Daniels) enters a store where her boyfriend Luke (

Harold Lloyd

) is working as a clerk. When Luke begins flirting with the girl, the owner appears and hits Luke with a sack so hard it knocks him over the counter.
A group of three

(Pollard, Joslin, Lampton

) are sitting around a table drinking tea when Snub gets up and leaves. Back in the store, Luke's rival (

Bud Jamison

) arrives and starts hitting on Bebe. Luke protests but gets whacked again, this time by Jamison, over the counter. Snub's wife (

Margaret Joslin

) realises her husband is missing and gets up to find him.
A burly sailor (

Charles Stevenson

) enters the store and removes bully Bud and kicks his ass down the street before leaving the store arm-in-arm with the girl. Luke follows them outside, cries and then is slapped by a man wearing a sherrif's badge.
Snub pops by the store and together with Luke they observe a navy recruitment poster but then Snub is escorted away by his wife. A peddler (

Sammy Brooks

) tries his luck in the store before being kicked out by the owner.


The film quickly shifts to Luke and Snub coming on board a ship full of naval officers before being put to work scrubbing the decks. Soon after, Snub's wife storms onto the boat and chases Snub around the deck before being caught and escorted off by two seaman. This is where the footage ends.