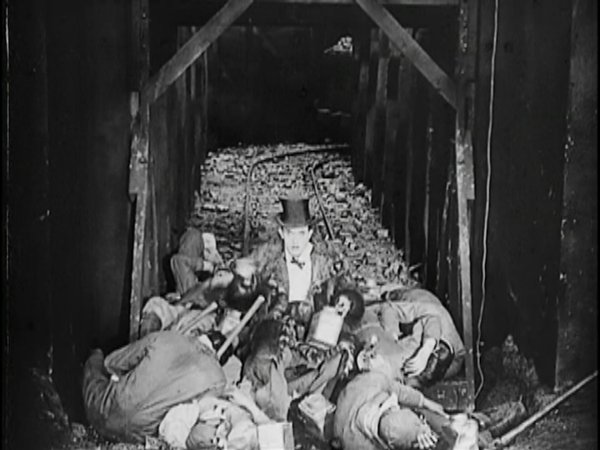 Stan arrives at the checkpoint to collect his pickaxe from the girl at the kiosk next to the mine shaft. He is followed by a short man (the unmistakable

Sammy Brooks

) and the rest of the miners, who all walk onto a lift platform before being lowered down. Stan, who had been the first to get on, has walked too far across the platform and ended up being left behind.
The foreman (

James Finlayson

) is introduced as somebody with a generous heart - he would give up his shirt (if it was on flames). He sees that Stan has been left behind and walks over to him, but before Stan can explain, he falls down the shaft and lands on top of his co-workers at the bottom.