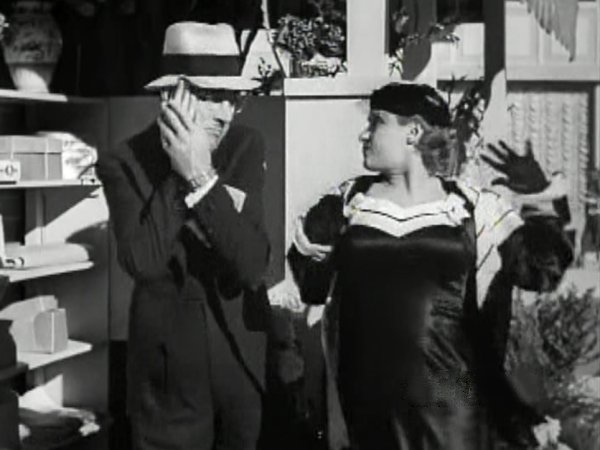 Charley wakes up in a good mood, breaking out into song and joined by his wife (

Dorothy Appleby

) as a singing duet. They have breakfast (whilst singing) and Charley leaves. Their housekeeper Many (

Hattie McDaniel

) confesses the only thing she has against Charley is that he is a man.
An arguing couple, Fanny and Man Mountain McGinnis (

Dorothy Granger

and

Richard Alexander

) are strolling through the park, complaining about his jealousy of her. Charley happens to wander by and stops on a bridge in the near vicinity to say hello to a baby in a pram. Due to his elevated position, his waving and calls of "hello baby" are misinterpreted by the lady who is seated on the bench who thinks Charley is addressing her and waving. She storms off in a huff as Charley continues with his journey, eventually walking directly behind her. She believes he is stalking her when he stops off at a florists to buy his wife some flowers. Through a series of misunderstandings (and just really rotten timing), Fanny let's Charley know she is not happy with him and threatens blackmail.
Charley arrives back home with his flowers and rings the doorbell, then disappears around the back and climbs into his house through a window as his wife opens the front door and finds her surprise. Charley confronts her over the flowers, making her believe they are from another man, but she is wise to him.