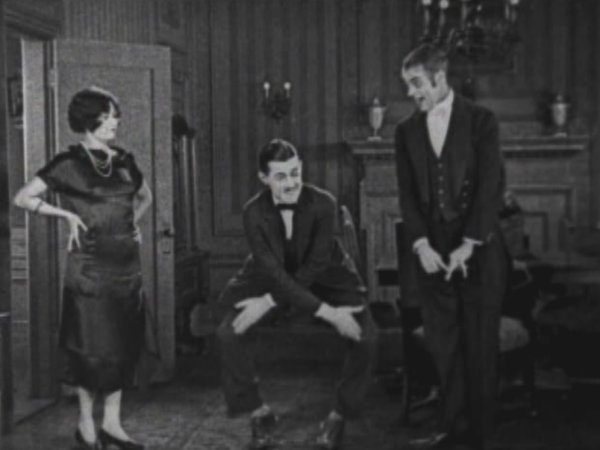 Charley and his wife Lolita (

Mildred Harris

) are attempting to dance to the Charleston in their living room, but Charley is unsuccessful and falls to the floor. She is clearly better than he is and tells him so with her body langauge. Charley retreats into a side room and having seen his pathetic performance, the helpful butler (

Syd Crossley

) offers to show Charley how to do the dance. Charley confesses that he already knows how to do it but to let on to the wife would mean he would be pestered into going out with her every night, so he has faked it.
As Charley demonstrates his skills to the butler, his wife walks into the room and catches him red-handed. She suspects that some other woman has been teaching him the moves, but Charley storms off in protest. In his gymnasium, he viciously assaults a dummy, but when his wife catches him, he continues his protest by smacking the pillow on his bed.
Across the hallway, Lolita's best friend (

Vivien Oakland

) pays her a visit, but when Lolita sees her dressed in a beautiful fur, she complains she has no good clothes because she never gets to go out. The nosey butler overhears this and quickly rushes to tell Charley, who walks out into the hallway minus his pants and encounters Vivien.