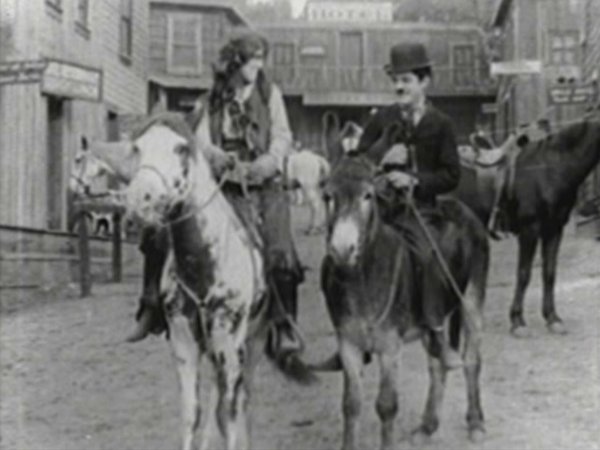 .......
The prospector (Billy West) sits on his mule alongside his sweetheart Susie (Leatrice Joy), who is seated upon a white horse in a small western town square. She rides off to find her father, the sheriff of the town, who is escorting a drunken civilian back to his house.
The prospector looks smitten with the young lady, smelling her scent on his gloves after she has left. Looking around he sees a small restaurant but then reveals his pockets are empty. A second scan of the area reveals a pawn shop. The prospector rides into the shop on his mule and dismounts. The startled shopkeeper offers him a small amount of money for the animal, but the prospector appears to take offence, even to the point of covering his mule's ears.
The prospector begrudgingly accepts the offer of money and lovingly kisses the creature goodbye. A second attempt to kiss the mule almost results in a mouth-to-rear-end connection!