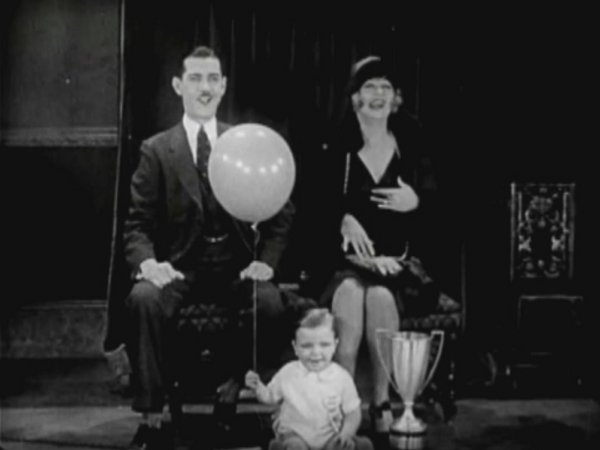 Plot summary taken from approximately 3 minutes of the film available for review:

Charley's young baby has won first prize in a talent show and so the family are at a studio to have their photograph taken. The photographer (EDGAR KENNEDY) is ready to snap the picture when a young boy shoots his pea-shooter from the window, popping the balloon that Charley is posing with. This reduces Charley to tears, and the photographer to distraction. Charley goes outside to buy another balloon but this is also popped by the pea-shooting boy. A lady standing on the sidewalk with a large pin and addressing her hair is the suspect, but Charley resists his urge to kick her and instead goes to buy another balloon. In a clever twist, Charley anticipates this balloon will also get popped - and it does, but has thought of an ingenious back-up plan. He has secretly placed another balloon up the back of his suit and walks into the studio with it. Just as the photographer is about to take the picture, the balloon is popped by the pea-shooting boy.
Unpreterbed, Charley ventures out once more and this time decides to buy a whole bunch of balloons from a seller on the street. A strong wind picks up and sends Charley flying across the street. At the studio, another couple (EDNA MARION and TINY SANDFORD) become aggitated with the delay as they await their session with the photographer. Charley floats momentarily past the window still clutching the bunch of balloons before flying off down the road. He shoots past a couple of patrol cops by their car. One of the cops takes out a shotgun and chases Charley down the street, shooting at the balloons in order to release him from their grip.