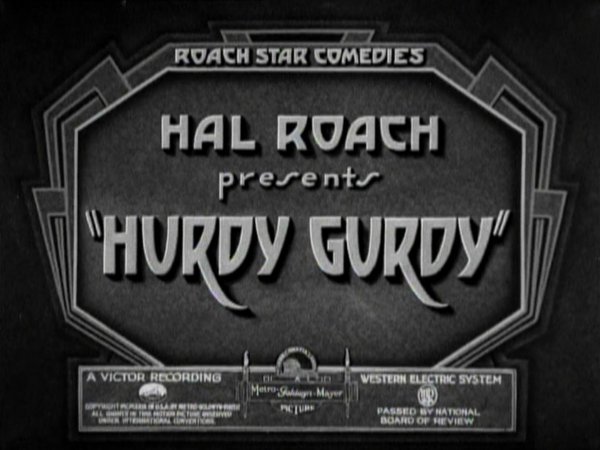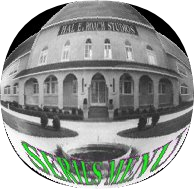 Series:
All Stars

Director:
Hal Roach

Producer:
Hal Roach

Dialogue:

Photography:
George Stevens
Editor:
Richard C. Currier

Recording engineer:
Elmer Raguse

Stars:
Max Davidson, Edgar Kennedy, Thelma Todd, Nellie V. Nichols, Oscar Apfel, Eddie Dunn, Ann Brody, Aileen Carlyle, May Milloy, Tony Capmanaro, Gertie Messinger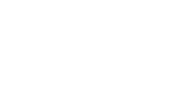 Company:
Metro-Goldwyn-Mayer
Released:
11 May 1929

Length:
2 reels
Production No.:
S-21

Filming dates:
June 5, 1929

Rating:
-/10





| | |
| --- | --- |
| | A heat wave sends the residents of a New York City tenement to their fire escapes for whatever breeze is stirring. The tenants are a cross section of melting-pot culture: Irish, Jewish, German, and Italian dialetcs create a rich aural mix on the sound track. As small talk is exchanged among the residents of different floors, an off-camera hurdy-gurdy supplies an often ironic counter-point to the action. While the characters swelter, the street organ provides a jaunty rendition of "In the Good Old Summertime." The same song would be used to equally ironic effect in the Laurel and Hardy film Below Zero (1930). This time, the boys are street musicians in the middle of a raging snowstorm. The one and only song in their repertoire is - "In the Good Old Summertime." Later in Hurdy Gurdy, Officer Kennedy tries to catch a nap between shifts, an impossibility because of the neighborhood chatter, to the accompaniment of "Please Go Away and Let Me Sleep." |
Trivia
•

Copyrighted June 5, 1929.


•

This was the second Hal Roach "talkie" to be released.


•

The balconies where most of the 'action' takes place during the film don't look exactly safe. The flooring is made of wood and the support rails are low, warped and breathtakingly dangerous to any child that would dare to venture out there.
CREDITS
(click image to enlarge)

POSTER
(click any image to enlarge)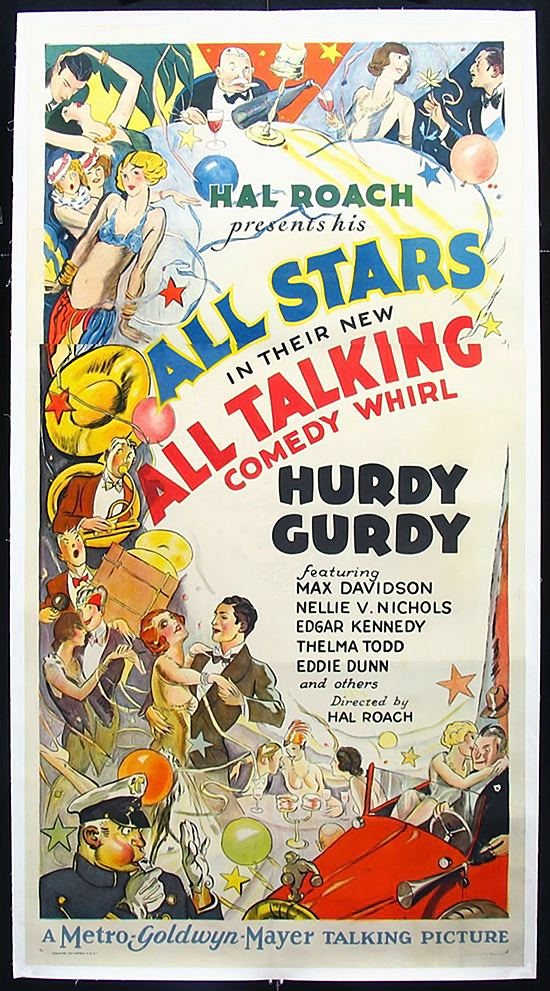 STILLS
(click any image to enlarge)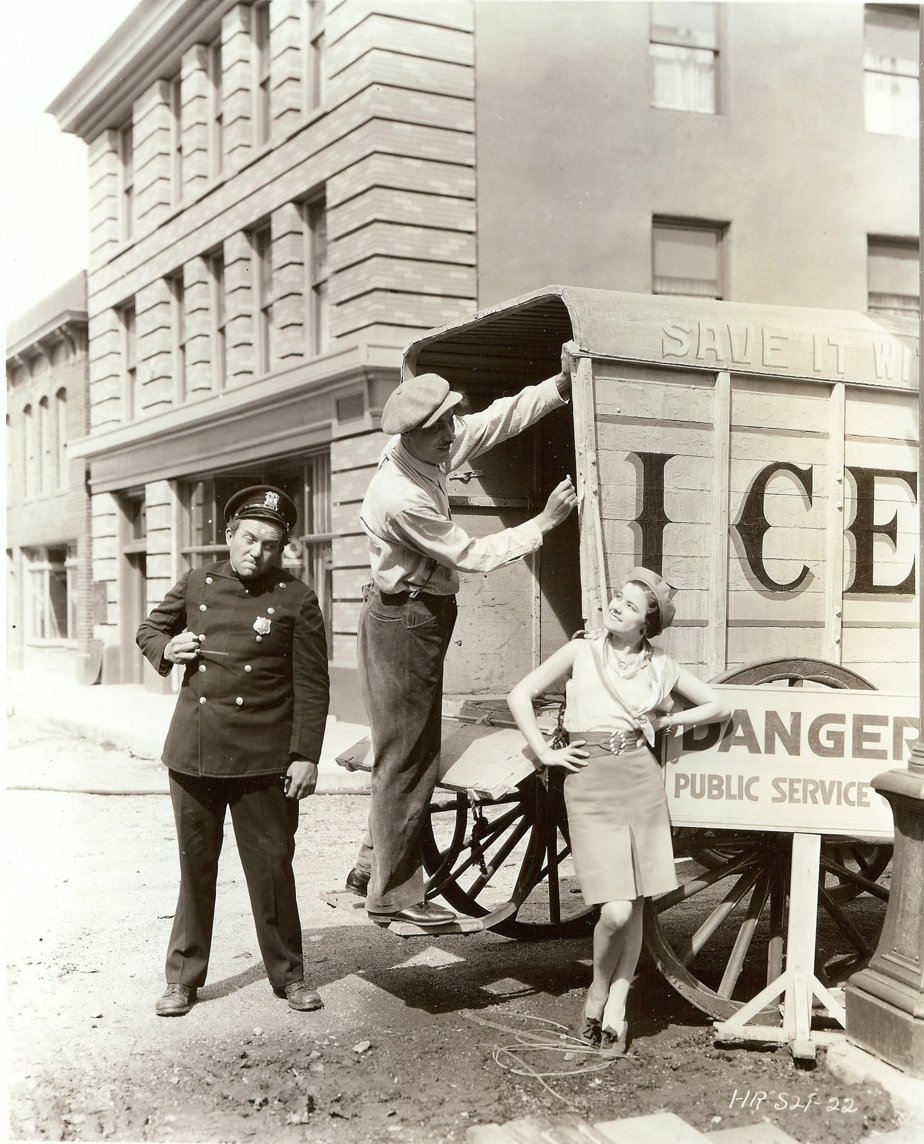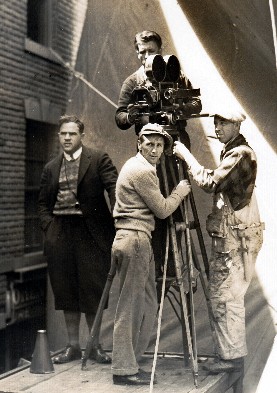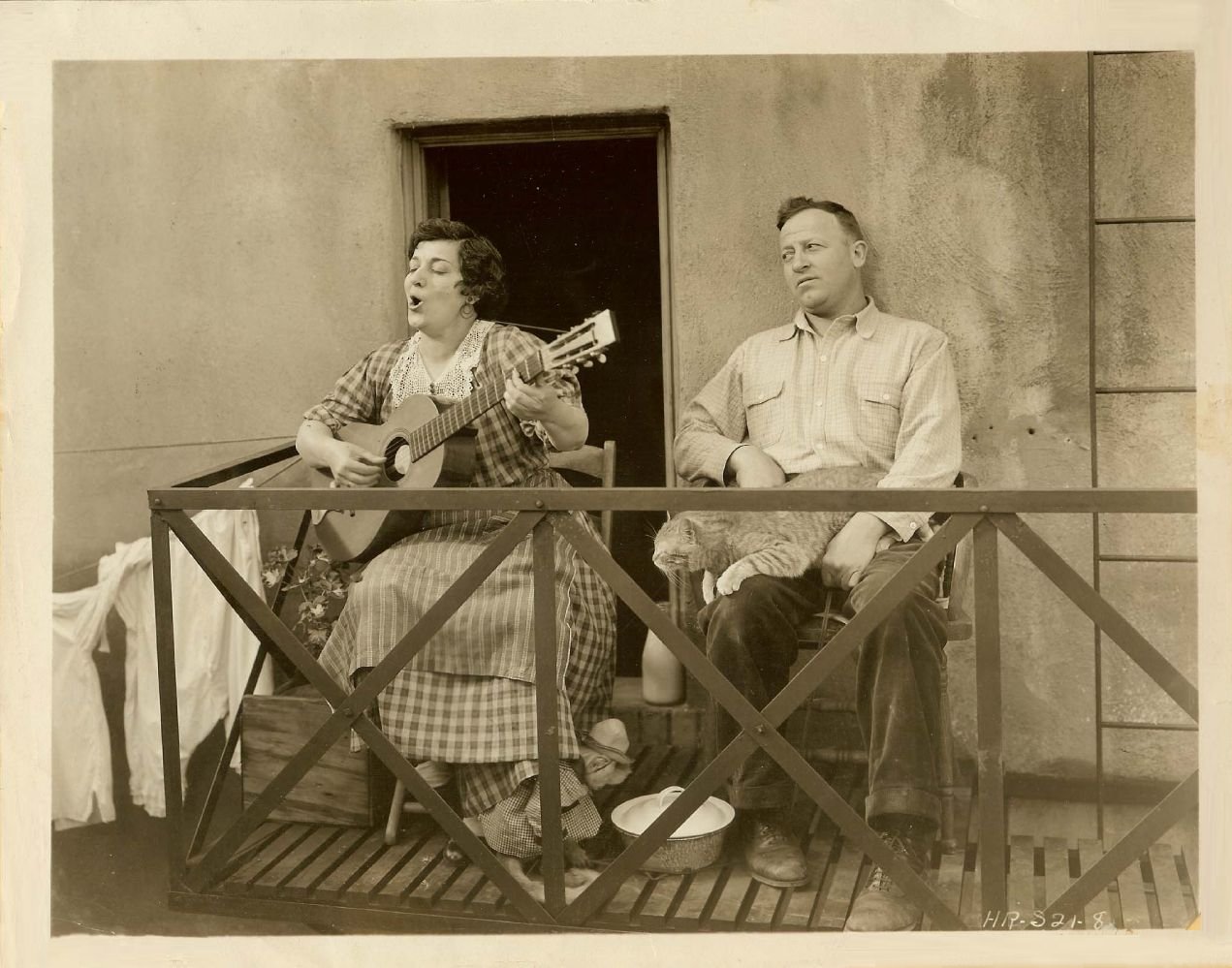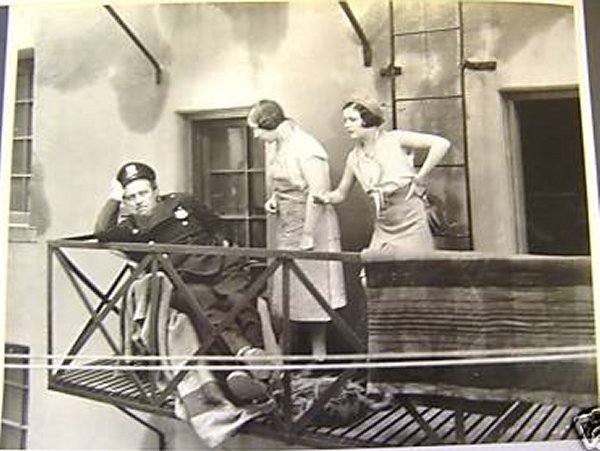 SHOT ON THE BACK LOT
(click any image to enlarge)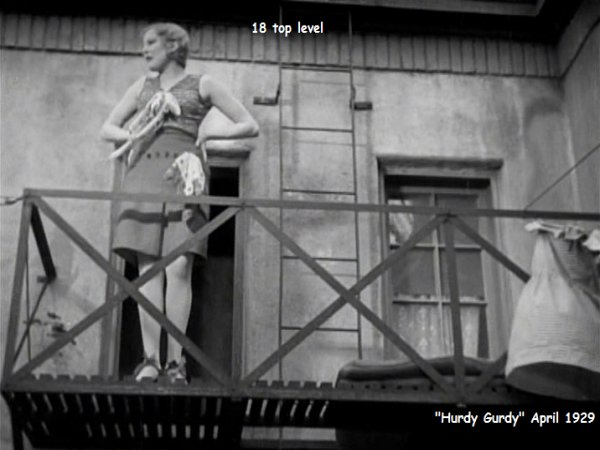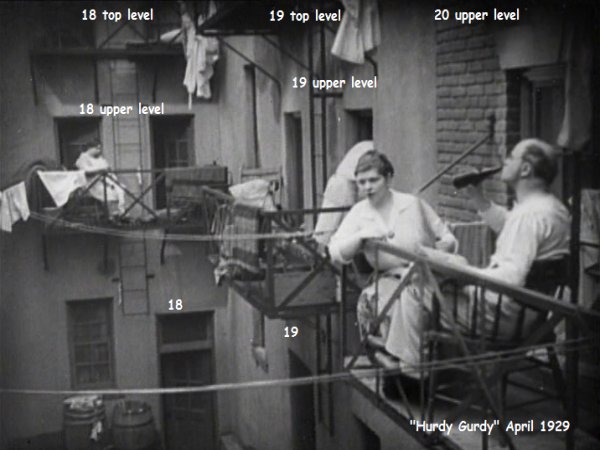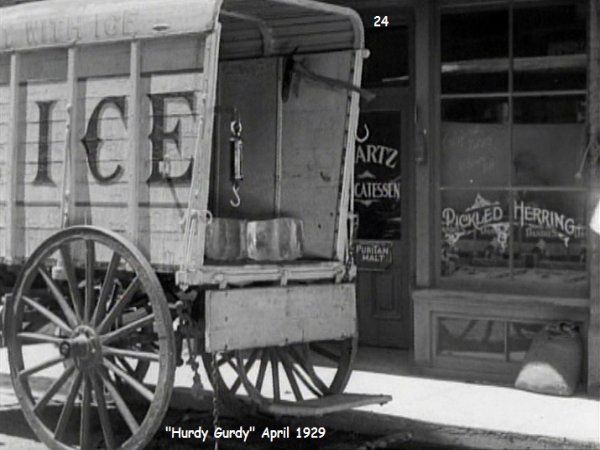 Acknowledgements:
A History Of The Hal Roach Studios (book, page 79) by Richard Lewis Ward
Ed Watz (poster)
Jorge Finkielman (cleaning poster)
Richard Finegan (4 images)
Peter Mikkelsen (help)



This page was last updated on: 11 May 2023