Calling All Doctors


22 July 1937
Columbia Pictures
sound short
2-reels

Director:

Charles Lamont

Producer:

Jules White

Story/Screenplay: Al Giebler, Elwood Ullman, Charlie Melson
Cinematography:

Benjamin Kline

Editor:

Charles Hochberg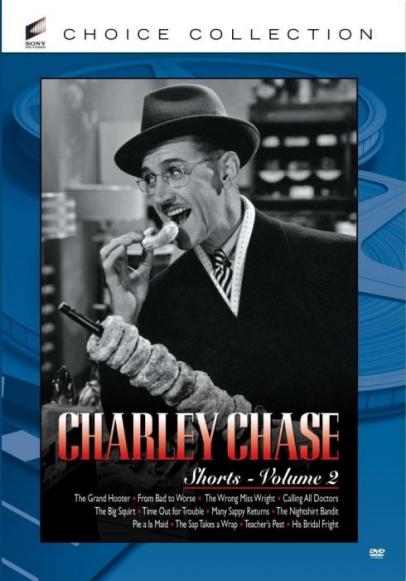 AVAILABLE ON DVD
Facts


•Filmed June 2-6, 1937.
•This is a remake of the silent comedy Home Cured (Educational, 1926), starring Johnny Arthur and directed by William Goodrich (Roscoe Arbuckle). Filmed previously as

The Crazy Nut

(Educational, 1929) with Franklin Pangborn. This talking comedy was directed by Charles Lamont, and featured John T. Murray. Remade by Columbia as

Doctor, Feel My Pulse

(1944), then again as She Took A Powder (1951), both with Vera Vague.
Did you notice?


•The undertaker's name is Phil Graves (played by Lon Poff). What a funny play on words that is!
Acknowledgements:
Smile When The Raindrops Fall by Brian Anthony & Andy Edmonds (book)
The Charley Chase Talkies 1929-1940 by James L. Neibaur (book)
Jesse Brisson (identification and screenshot of Bobby Barber)



This page was last updated on: 22 July 2022