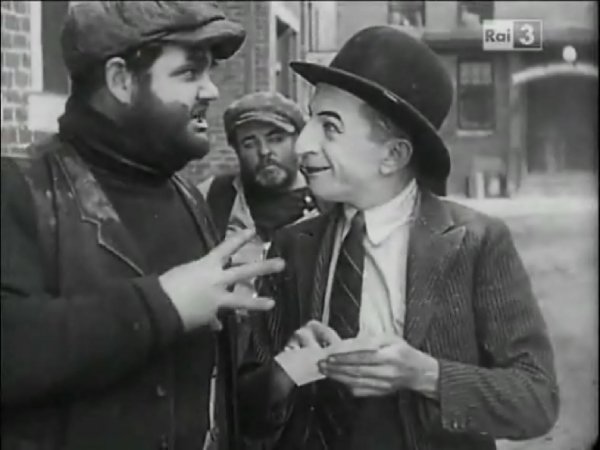 This Larry Semon film begins with a brawl in the street between the burly Frank Alexander and some punk before brute Babe Hardy intervenes and does some 'organizing' of his own. It is quickly established that Hardy is not a nice guy when he cons a good samaritan (Norma Nichols) out of a kind food donation.
Larry Semon is pursued by the cops after failing to help a woman step over a large street puddle, whilst back on the street Babe has to deal with a rent collector (William Hauber) who is trying to evict his family; and ends up throwing him out of a window to be beaten up by his cronies. The rent collector promptly quits and his position is filled by Semon, who answers the vacancy advert.
Semon stakes out Babe's house in the hope he can claim the rent, whilst acquainting himself with the wife and two young, mischievous children. Semon asserts his authority and ejects all of Babe's furniture into the street. When Babe insists the furniture be put back, Larry smashes part of it over Babe's head and runs off but is quickly apprehended and held prisoner by the gang. The lady samaritan misses her ride home from the Mission and also finds herself kidnapped by the gang. The galant and bold Larry rescues her after he takes on one gang member after another. He flees with the lady by car, but Babe catches them on foot and after an altercation, he is dumped into the muddy street, before the celebrating Larry drives his car over a cliff!
As you would expect for a Larry Semon film, there are some great stunts and no shortage of over-acting!