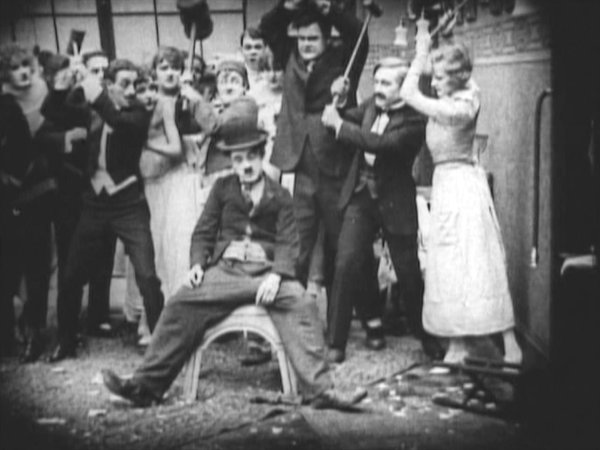 Billy West is the janitor in a hotel who serves breakfast to a successful painter whilst causing mayhem with the porter and other guests, which includes down-on-his-luck Oliver Hardy who is so desperate for food that he eats the breakfast plate. The hungry artist is propositioned by the landlord to paint his portrait in lieu of his rent, which he starts on immediately. When Hardy's girlfriend shows up she is asked to pose for the rival artist in his portrait which leads to a spot of jealousy, resulting in Hardy dressing up as a woman in order to spy on her during the painting.
Billy West's character is wandering around aimlessly with practically nothing to do but get in the way, a role which serves no purpose to the plot whatsoever.

It's a dreadfully dull and slow film with the laughs totally absent.