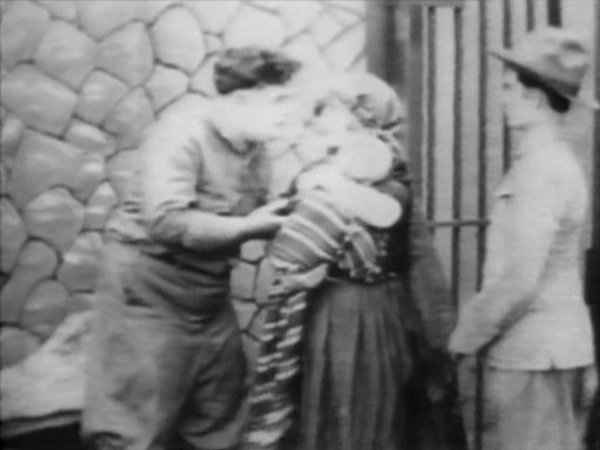 Private Plump (Babe Hardy) is drilled by his unsympathetic lieutenant at revellie. As the colonel of the regiment looks on, he tells his daughter it is his desire for her to marry the lieutenant, but she has her heart set on the chubby-faced private instead. Distracted, Plump abandons his post when the officer turns his back momentarily to embrace his lady who is nearby with a group of soldiers.
Jealous of seeing Plump flirting with another woman, the colonel's daughter takes charge of the situation, much to the delight of the love-struck lieutenant who has the hots for her, and her interference lands the disobediant private in a guarded cell, whilst the young lady is removed from the grounds.
Plump receives an unexpected visitor (his sweetheart in disguise with a baby, which she has paid a woman outside the grounds for the brief loan of) when she visits him to plant some tools in the cell (wrapped in the baby's blanket and unseen by the inept guard).

She leaves and Plump sets about getting to work on escaping the cell by bouncing the guard off his oversized stomach (a rather comical moment in an otherwise pretty standard comedy).