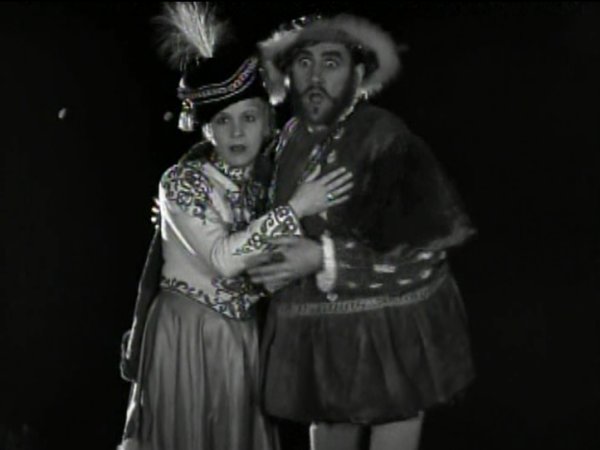 Frank Austin has invented a ray machine that can render a person incapable of surpressing their desires. He proudly shows it off to his nervous assistant, who makes a quick excuse and leaves his house immediately!
That night, Betty, the inventor's daughter is on her way home from a masquerade party dressed as a general, and with her boyfriend (

Chase

), who is dressed as King Henry VIII - the pair get into an argument in the car over which radio station to tune into. Betty gets out of the car by the railroad crossing, pursued by Charley who tries to reason with her. However, their arguing soon turns to fear when she gets the heel of her boot stuck in the train tracks as an oncoming train approaches. Charley rescues her in the nick of time, but the train wrecks the car, which Charley has parked in the middle of the tracks up ahead.
Dutifully, Charley walks Betty home. They are disturbed by the loud snoring of her father and Charley thinks better of coming into the house. As he goes to leave, he catches his jacket in the door hinge and traps himself and ends up falling asleep in a vertical position. The next morning, the milkman (James C. Morton) arrives to find 'the sleeping king' on the doorstep and flees in a panic!

Charley, still fully dressed as the king, walks along the street and passes cop Harry Bernard. In what is one of the most humorous scenes in the entire film, Charley casually acknowledges him; "Morning officer." - "Morning, Henry.", replies Bernard.