| | | |
| --- | --- | --- |
| BORN | RELEASED | DIED |
| | | |
| | |
| --- | --- |
| LATEST UPDATED/REVIEWED FILMS | LATEST UPDATED/ADDED ACTORS |
| | |
LATEST UPDATES
JUL 15: Added Dickie Hutchins and Fred Purner Jr. to the site.
JUL 14: Viewed and reviewed the Todd/Kelly film, Three Chumps Ahead (1934). Added Eddie Phillips, Ernie Adams and Frank Moran to the site.
JUL 13: Viewed and reviewed Harold Lloyd's Just Neighbors (1919) - which was released 100 years ago today. I didn't fall asleep during it, so that was a surprise!
JUL 12: Added Eddie Quillan and Churchill Ross to the site. Added the Glenn Tryon films The Hug Bug (1926) and Ukulele Sheiks (1926) to the database with posters and lobby cards. I do not own the films so cannot offer any review or cast screenshots. I will now be adding ALL of the Hal Roach films to the site as opposed to only the ones I have available.
JUL 11: Added George Dunning and Herbert Evans to the site.
JUL 10: Viewed and reviewed the brief footage I have from Snub Pollard's The Bike Bug (1921).
Added George_Lessey, Maretta Light, Helen Guthrie, Loree Lee Foxx, Mary Murphy, Toby Dolan to the site.
JUL 08: Viewed and reviewed Paul Parrott's The Uncovered Wagon (1923). The Laurel & Hardy's 100 Screenshots Quiz is over for the paying competitors. I am now making the page available for all to play for free. Scoreboard now included on the page. Thanks to all those who took part. Congratulations to PAUL MCLACHLAN for winning with all 110 correct answers!
JUL 06: Viewed and reviewed Charley Chase's Jeffries, Jr. (1924).
JUL 05: Viewed, reviewed and updated Charley Chase's Isn't Life Terrible? (1925).
JUL 03: Added Maurice Cass, George Rayes, Janet Johnson, Jack Egger, George Guhl to the site.
I have been contacted by a relative of James Finlayson who very kindly offered some additional information (and correct birthdate) for one of his brothers, Robert. I currently have over 50 mails to sift through which need my attenion for the website. I am going to be spending time on these as opposed to doing film reviews for the next week or so. With regards to the L&H 100 screenshots quiz which is still active, I am told some of the players are losing sleep over some of the shots. Good! Haha. All viewers of this site will be able to play the game for free next week when I publish the link. You will then be invited to take part in the next one.... In other news, Dave Glass has sent these two shots: 1 and 2 of me up on the big screen doing a video-recorded introduction to a Mack Sennett segment at Rob Stone's "Mostly Lost" event in Virginia a couple of weeks ago. Apparently the almost-200 strong crowd knew who I was. Weird. Photos courtesy Bill Dragga.
JUL 02: Added Mary Ann Such and James Menzies to the site.
JUL 01: Added a page to showcase the books available from my friend Irv Hyatt.
JUN 30: Added Kay Frye, Patty Brown, Bobby Green, Dave Monahan, George Brasno, Olive Brasno to the site.
JUN 26: Discovered Martin Wolfkeil in The Battling Orioles (1924), so that bumps his credits up to 22 and climbs the ladder in the Top 200 list. Major page upgrade for birthday boy Josef Swickard. I had been putting it off for some time so am glad to have got around to doing it! Also, added Minor Watson to the site after installing some page details for the film Yanks Ahoy (1943). More donations coming in from regulars who tell me that their £20 isn't much.... but let me assure you that it really IS! Thank you very much.
JUN 23: Significant page upgrade for Gene Morgan, thanks to some important work from Craig Calman who identified 24 films as opposed to the measly 6 I had listed on the page. This propells Gene into Top 200 list as well (somewhat!!) I would like to take this opportunity to thank so many people who have seemingly had the urge to send donations to this website in the past two weeks: I cannot tell you how much I appreciate it. My thanks to those who are newbies as well: Luigi, RGT and Christopher. Believe it or not I am working on the site every day but am trying to catch up with stuff that needs to be added/modified, which is why it appears no new updates are being posted.
JUN 17: Added Arletta Duncan to the site.
JUN 14: Viewed and reviewed Harry Langdon's The King (1930), and added Brad Michigan to the site.
JUN 13: Viewed and reviewed the absolutely awful piece of crap that belongs to Beatrice LaPlante: Start The Show (1920). I make no apology for the non-child friendly language I have used in the review either. I just couldn't help it!
JUN 12: Added Jack Pearl to the site. Viewed and reviewed what little footage I have from Snub Pollard's Where's The Fire (1921). This uncovered new credits for Sammy Brooks, George Rowe and Ernest Morrison. Update on the stolen images published on IMDb: they have now been removed.
JUN 10: Five generous donations totalling £195 from Jim Jarvis, Paul Etcheverry, Jim Reid, Christopher Lordon and Ian Taylor have calmed me down somewhat. It was desperately needed too! Nice to know some people can give to the site rather than take from it. Thank you so much.
JUN 07: Viewed and reviewed Charley Chase's What Price Goofy? (1925)
JUN 06: Updated the page for Hollywood Handicap (1938) with new poster, credits, superior title card and page design reshuffle. It desperately needed doing! The magnificently dedicated exclusive-to-ANM researcher Jim Jarvis has uncovered some interesting information (including correct date of birth) for Maidena Armstrong.
JUN 05: Added John Hyams, Leila McIntyre, Peggy Wood and Lilian Bond to the site.
JUN 04: Viewed and reviewed The Taxi Boys' Taxi Barons (1933) - finding Estelle Etterre and Ham Kinsey in small roles which weren't previously known about. Result. I spent a lot of time on this one and have tried a new design with the locations shots at the bottom of the page. Added Dick Rush to the site.
JUN 02: Re-watched and re-edited and much improved the page for Laurel & Hardy's magnificent Twice Two (1933). Added brothers Ted Stroback and William Strohbach to the site. Due to an oversight, I have now added James Fitzgerald into the Top 200 list with his 25 credits.
JUN 01: Added Jackie White, Florence Wix, Maidena Armstrong, Jed Prouty and Edwin Maxwell the site.
Reviews, screenshots and programming: Dave Lord Heath
⚫
Research, detective work and facts: Jesse Brisson & Jim Jarvis
⚫
Web hosting: Chris Bungo
This website is updated daily. If you find any errors please report them to this forum and I shall try to get to them a.s.a.p.

All sources of reference used herein are acknowledged (where known) on relevant pages.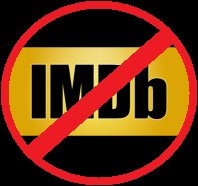 By accessing this site I ask that you please respect the work that has gone into building this website. I spend hours making screenshots.
This includes careful capturing, sizing, uploading, publishing and enhancing of all images.
These images are intended to be exclusive to ANM and not for re-use elsewhere without appropriate credit.
HOWEVER, PLEASE DO NOT SEND IMAGES FROM THIS WEBSITE TO THE IMDB.
The IMDb are co-operating with my every request to have my images removed from their site.
If you wish to help that website, then make your OWN screenshots and submit them.