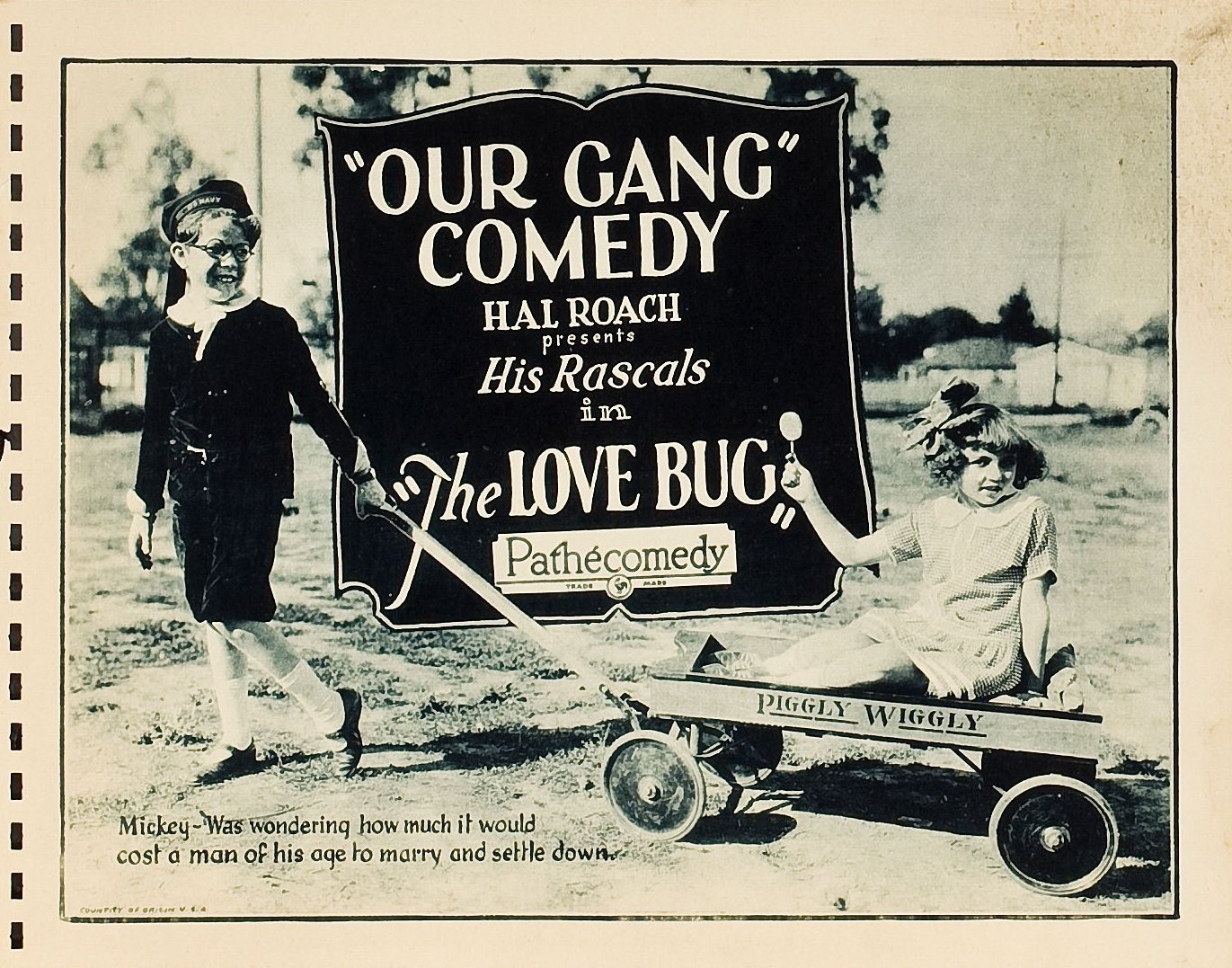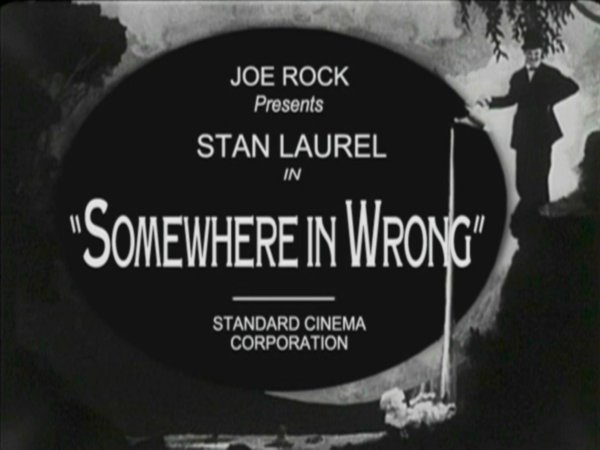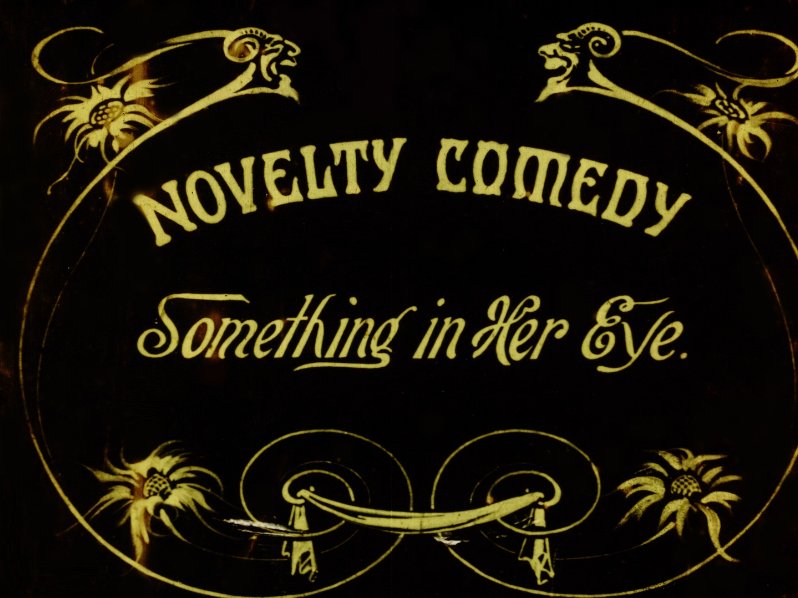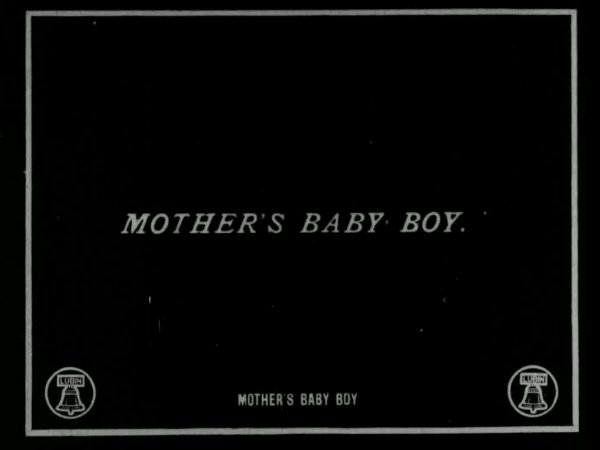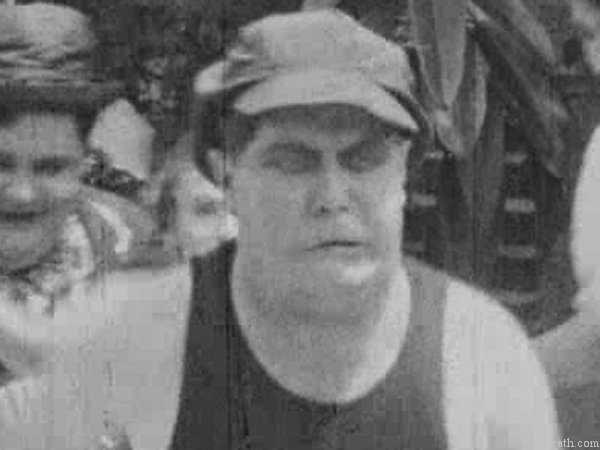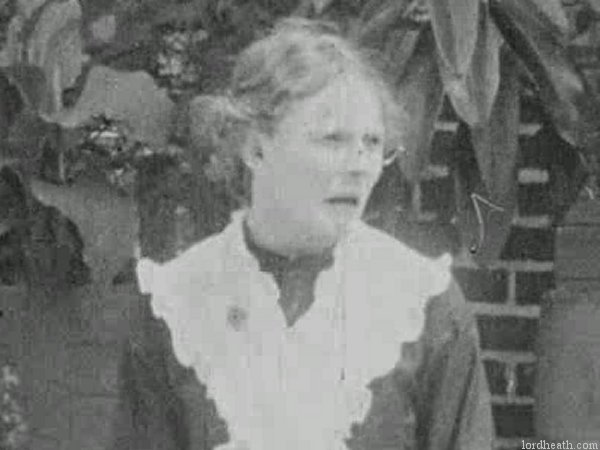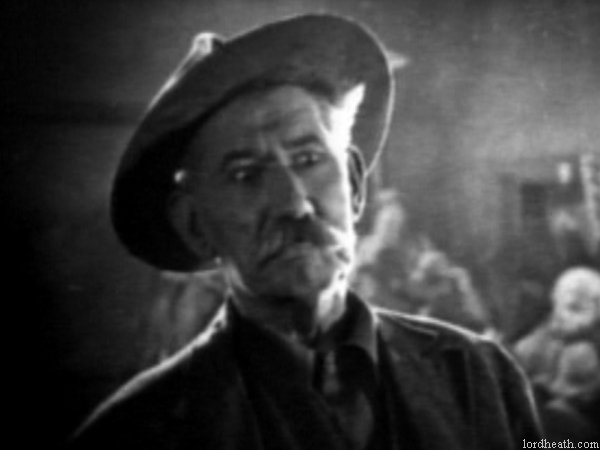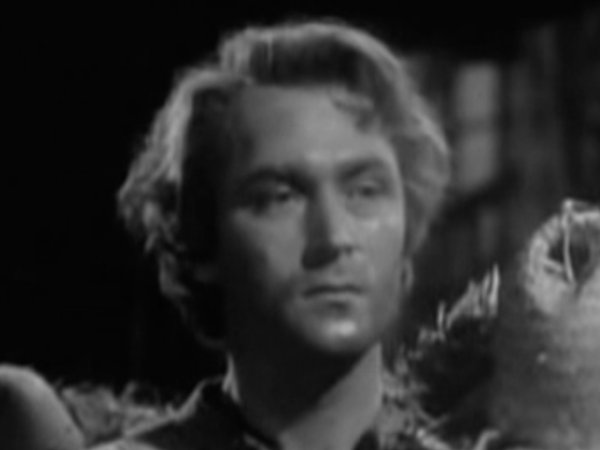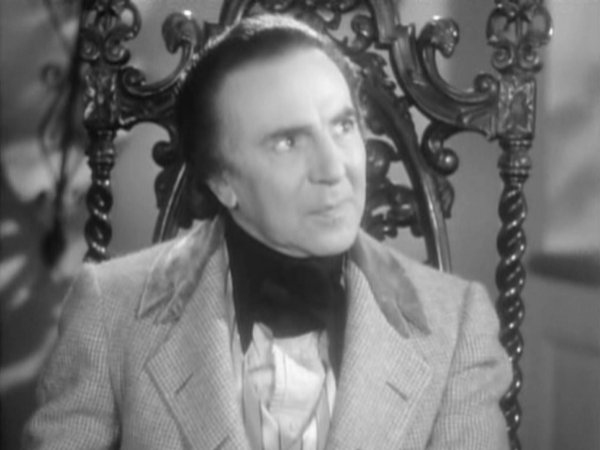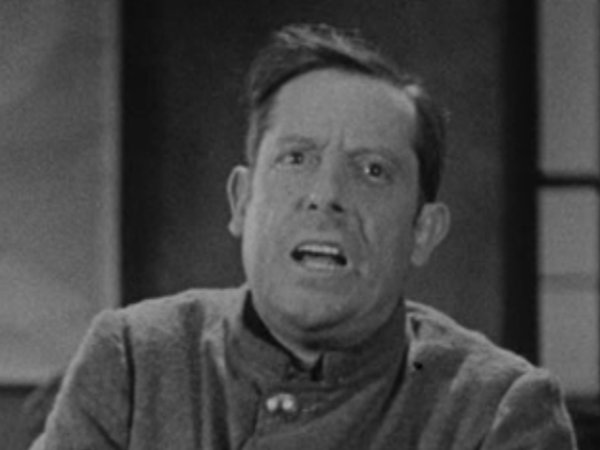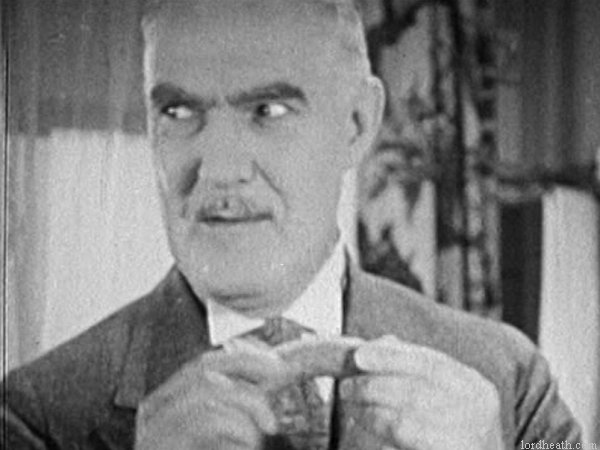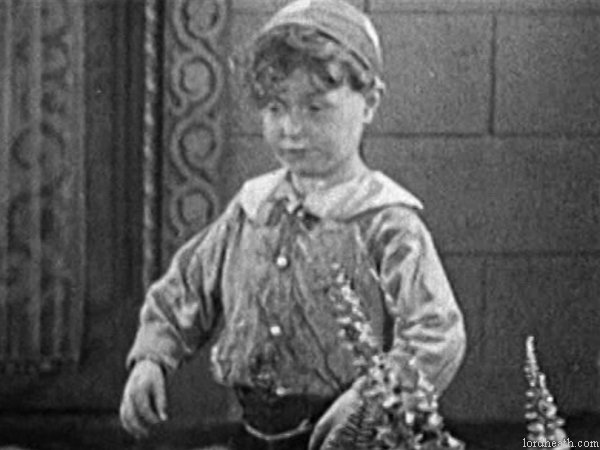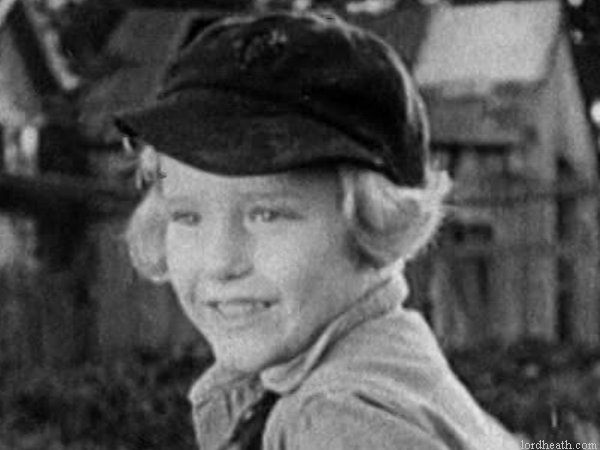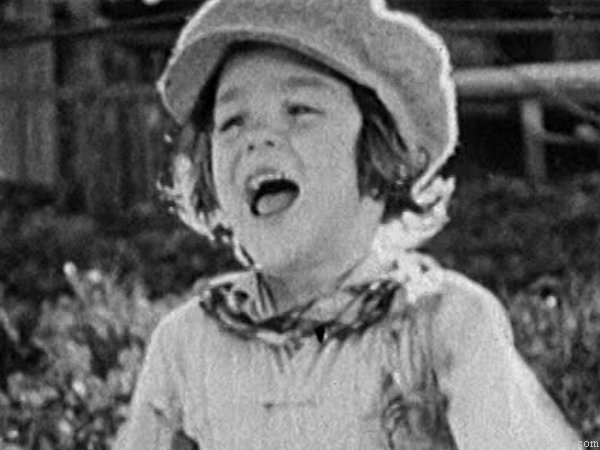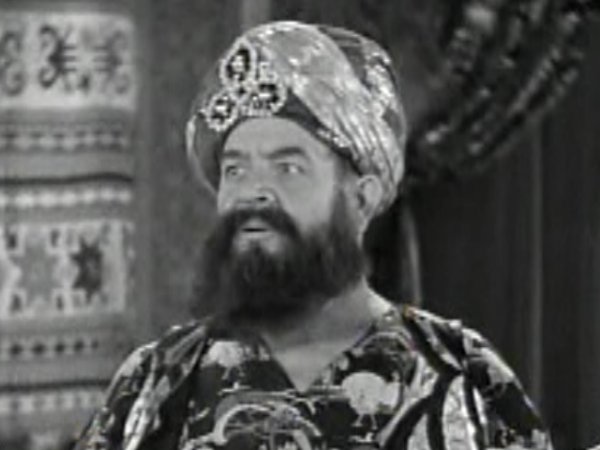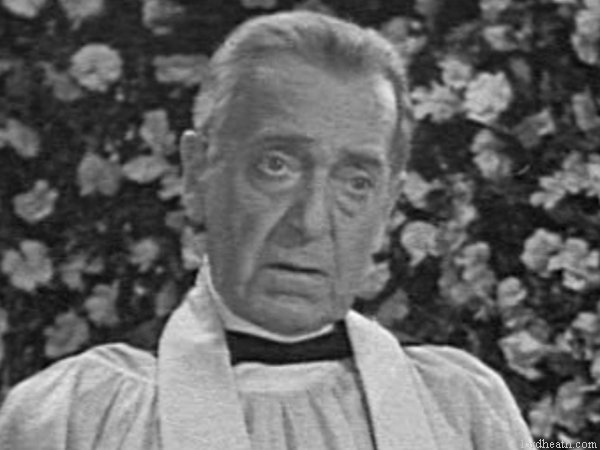 DEC 11: Viewed and reviewed the newly restored print (now available on DVD, see above for details) of Our Gang's The Love Bug (1925). All screenshots on the page are from the DVD.
DEC 10: Major page upgrade for Our Gang star Joan Gray which now has photo and correct dates thanks to the excellent research from Jim Jarvis. Now let's see how long it takes before someone steals the information and submits it to the "wonderful" IMDb.
DEC 07: Viewed and reviewed Stan Laurel's Somewhere In Wrong, which is another one of the bonus films restored and released in hi-definition on the recent Atoll K disc.
DEC 04: Viewed and reviewed another Babe Hardy solo film, Something In Her Eye (1915). Added Roy Byron and Added Don Ferrando to the site.
DEC 03: Viewed and reviewed the previously-unavailable Babe Hardy solo film from the Atoll K Blu-Ray, Mother's Baby Boy (1914). Added Nellie Farran and Eva Bell to the site. Released today in hi-definition BLU-RAY comes Laurel & Hardy's final (and very underrated) movie: Atoll K. I have put together some uncompressed screenshots from the disc to show exactly what the transfer looks like. See here. Although I am not a fan of L&H myself, I will gladly confess I do have a soft spot for this film and welcome its magnificent release on Blu-Ray! Thank you to the BFI (and believe me that is the FIRST time I have ever had anything good to say about them) for making this happen.
DEC 01: Added J.J. Clayton to the site.
NOV 30: Reviewed the existing footage I have from the Paul Parrott short, Finger Prints (1923).
NOV 29: Added Brian Aherne and George Zucco to the site. Major page upgrade and refurb for Will Stanton, which now lists all 14 of his Roach films instead of just the 6 that were there previously.
NOV 28: Viewed and reviewed what has to be one of the most awful films Hal Roach ever produced: the All-Star short Next Week-End (1934). Though, I did find a few previously uncredited actors in it - namely Charlie Hall, James C. Morton, Bobby Burns etc. So it wasn't such a total waste of my time.
NOV 27: Viewed and reviewed Our Gang's Crazy House (1928). Added 5 new actors to the site: Joseph W. Girard, Jimmy Farren, Ben Parsons, Eugene Pearson and Bill Ulmer.
NOV 25: Major page upgrade (now with screenshots) for F.F. Guenste (thanks Jesse). Viewed and reviewed an advanced copy of the beautifully-restored Should Men Walk Home? (1927), a three-reeler All-Star short starring Mabel Normand and featuring a brief cameo from Oliver Hardy.
NOV 23: Viewed and reviewed yet another boring Paul Parrott 'comedy' called The Sleuth (1922).
NOV 22: Viewed and reviewed yet another boring Paul Parrott 'comedy' called Stand Pat (1922).
NOV 21: I have (accidentally) found Bob O'Conor in Laurel & Hardy's Babes In Toyland as I was flicking through the film in search for something completely unrelated! Spotted him straight away, which is funny considering how many times I have seen the film and never noticed him before. Screenshot here.
NOV 20: Viewed and reviewed yet another boring Paul Parrott 'comedy' called Loose Change (1922).
NOV 18: Viewed and reviewed yet another boring Paul Parrott 'comedy' called Shoot Straight (1923).
NOV 17: Significant page upgrade for Bull Montana thanks to some wonderful work from Jim Jarvis.
NOV 16: Having now received a full copy of the Paul Parrott film Touch All The Bases (1922) I have been able to complete the review. I had previously reviewed the first 3 minutes of the film on the site (because that was all I had) and in doing so identified more actors in the film. My thanks to Tommie for this important discovery.
NOV 12: Viewed and reviewed Charley Chase's awful 2-reeler What A Bozo! (1931).
NOV 06: Viewed and reviewed Snub Pollard's On Location (1921).
NOV 05: Between Brent Seguine, Craig Calman, Jesse Brisson and Jim Jarvis I have been sent lots of new info on actors in Roach films which they have identified for the site. Updated pages with new credits/screenshots include: Billy Engle, Billy Bletcher, Carl M. Leviness, Marvin Loback, Dick Gilbert, Earl Mohan, Al Forbes, Evelyn Burns, and Victor Wong.
NOV 02: Viewed and reviewed The Spat Family's Hot Stuff (1924).
NOV 01: Viewed and reviewed Paul Parrott's Whistling Lions (filmed 1922, released 1925).
OCT 29: Viewed and reviewed the Jimmy Aubrey/Babe Hardy film The Backyard (1920).
OCT 26: Big page tidy up for Below Zero (1930). Page is much tidier, new images added, credits etc.
OCT 25: Viewed and reviewed Charley Chase's The Panic Is On (1931).
OCT 23: Finally finished reviewing Vagabond Lady (1935) - Roach's first All-Star Feature film. However, I still have lots of unidentified actors to add, and a few more cast shots and stills. Added Fred Walton, Jason Robards Sr., Victor Wong and Lya Lys to the site. Also added 3 low-resolution lobby cards for Come Clean.