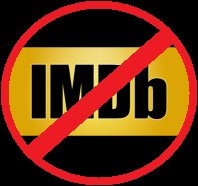 By accessing this site I ask that you please respect the work that has gone into building this website. I spend hours making screenshots.
This includes careful capturing, sizing, uploading, publishing and enhancing of all images.
These images are intended to be exclusive to ANM and not for re-use elsewhere without appropriate credit.
HOWEVER, PLEASE DO NOT SEND IMAGES FROM THIS WEBSITE TO THE IMDB.
The IMDb are co-operating with my every request to have my images removed from their site.
If you wish to help that website, then make your OWN screenshots and submit them.



ON THIS DAY: JUNE 19
| | | |
| --- | --- | --- |
| BORN | RELEASED | DIED |
| | | |
| | |
| --- | --- |
| LATEST UPDATED/REVIEWED FILMS | LATEST UPDATED/ADDED ACTORS |
| | |
LATEST UPDATES ON THE SITE

JUN 18: I'm sorry to have to say that from now on all images I make on this site will be heavily watermarked. Too much uncredited theft going on. This will not extend to stuff such as posters, lobby cards etc. I am referring to cast screenshots from films.
JUN 17: Added Arletta Duncan to the site. Another complaint lodged against the IMDb for more theft of my images being published on their site - this time the images even have my website stamp on them for Christ's sake! Now to their credit, the IMDb have removed all previous images I have reported to them and I have begged for them to disclose to me the name of the person(s) who have submitted these shots.
JUN 14: Viewed and reviewed Harry Langdon's The King (1930), and added Brad Michigan to the site.
JUN 13: Viewed and reviewed the absolutely awful piece of crap that belongs to Beatrice LaPlante: Start The Show (1920). I make no apology for the non-child friendly language I have used in the review either. I just couldn't help it!
JUN 12: Added Jack Pearl to the site. Viewed and reviewed what little footage I have from Snub Pollard's Where's The Fire (1921). This uncovered new credits for Sammy Brooks, George Rowe and Ernest Morrison. Update on the stolen images published on IMDb: they have now been removed.
JUN 10: Five generous donations totalling £195 from Jim Jarvis, Paul Etcheverry, Jim Reid, Christopher Lordon and Ian Taylor have calmed me down somewhat. It was desperately needed too! Nice to know some people can give to the site rather than take from it. Thank you so much.
JUN 09: Just had to write to the IMDb again to complain about more, MANY more of my images being stolen and posted on their site: including Dorothy Coburn images. I am sick of this and am seriously contemplating shutting this site down so that I do not have to deal with this shit anymore. STOP THIEVING IMAGES FROM THIS SITE WITHOUT OFFERING APPROPRIATE CREDIT.
JUN 07: Viewed and reviewed Charley Chase's What Price Goofy? (1925)
JUN 06: Updated the page for Hollywood Handicap (1938) with new poster, credits, superior title card and page design reshuffle. It desperately needed doing! The magnificently dedicated exclusive-to-ANM researcher Jim Jarvis has uncovered some interesting information (including correct date of birth) for Maidena Armstrong.
JUN 05: Added John Hyams, Leila McIntyre, Peggy Wood and Lilian Bond to the site.
JUN 04: Viewed and reviewed The Taxi Boys' Taxi Barons (1933) - finding Estelle Etterre and Ham Kinsey in small roles which weren't previously known about. Result. I spent a lot of time on this one and have tried a new design with the locations shots at the bottom of the page. Added Dick Rush to the site.
JUN 02: Re-watched and re-edited and much improved the page for Laurel & Hardy's magnificent Twice Two (1933). Added brothers Ted Stroback and William Strohbach to the site. Due to an oversight, I have now added James Fitzgerald into the Top 200 list with his 25 credits.
JUN 01: Added Jackie White, Florence Wix, Maidena Armstrong, Jed Prouty and Edwin Maxwell the site.
MAY 31: I have added an experimental new feature to the now completely re-done page for Laurel & Hardy's Towed In A Hole. You will be able to click the blue arrows to navigate through the site to find the previous & next film in the series as well as the previous & next film in chronological order of release from the Hal Roach Studios. Will be a lot of new coding on every film page but will be worth it in the end. Always thinking of new ways to improve the site. Also added Ethel Erwin and Leona Fay to the site.
MAY 28: Viewed and reviewed the 3+ minutes I have from Snub Pollard's intriguing film, In The Movies (1922).
MAY 27: Several cast ID'd from Vagabond Lady now added to the page. Thanks to the F5 kid.
MAY 26: Added Harry Tenbrook to the site. Updated the bio for Nora Cecil with the correct details following complete research from ANM's top man Jesse 'F5' Brisson.
MAY 23: Viewed and reviewed Snub Pollard's All Dressed Up (1920), which was released 99 years ago today. Updated and corrected some information relating to actress Hazel Howell thanks to Jim Jarvis' brilliant work and research.
MAY 22: Viewed and reviewed a terrible piece of crap - Our Gang's Tired Business Men (1927), which was released 92 years ago today. Awful film. Added Ruth Robinson to the site. [thanks to Matthew Lydick]
MAY 19: Viewed and reviewed Charley Chase's Nurse To You! (1935), following a request from Robert Winslow (co-founder of this website's Back Lot Tour.) This bumps Sydney Jarvis, Harry Bernard and Baldwin Cooke up the ladder in the Top 200 list with these extra finds. Also added Frank Darien to the site.
MAY 18: Tidied up the page for Great Guns with some new lobby cards and much better page layout. Also added some very interesting information to Sam Lufkin's bio - courtesy Jesse Brisson's research.
MAY 17: Viewed and reviewed a really delightful Charley Chase comedy from Columbia; South Of The Boudoir (1940). Added Helen Lynd, Stanley Brown and Bert Young to the site.
MAY 16: Tidied up the page for Our Wife (1931), also adding 11 new stills.
MAY 15: Added Phyllis Holt, Jackie Banning, Beverly Lorraine Smith and Therese Bonner to the site.
MAY 13: Added Janet Comerford, Beverely Baldey and Jack Lindquist to the site.
MAY 12: Added Voight Williams to the site.
MAy 11: Spencer Williams is now restored to the site following confirmation of his appearance in "Pass The Gravy" [ref: Steve Massa]. Not Matthew Tijuana Jones after all. I must admit I was suspcious of this but I usually trust Steve's judgment.
MAY 10: Viewed and reviewed a rarely-seen Oliver Hardy film which he made in 1918 called Distilled Love (1920). Added Alice Howell and her husband Dick Smith to the site.
Updated the page for Matthew Tijuana Jones with two new film entries (The Battle Of The Century; Pass The Gravy - both identified by Steve Massa). I had "Spencer Williams" listed as the cook in "Pass The Gravy", so that now means Spencer Williams is eliminated from the website. Added Patty Kelly to the site.
MAY 07: Added Harold Wertz to the site. Major page overhaul and improvement for Our Gang's Choo-Choo! (1932), which celebrates its 87th anniversary today. Added credits, screenshots for Sherwood Bailey, Wally Albright, Patsy Britten, removed some images, improved other images, added lobby cards, added some missing cast members - including Matthew Tijuana Jones as the train porter (really pleased with myself for this one!), compiled the unidentifieds into one neat montage, and put the cast in the correct billing order. A big, tidy job. This was one of the very first films I reviewed on the site - 8 years ago. What a mess.
MAY 06: Added Paul Everton, Richard Neill and Irving Pichel to the site. Upgraded the screenshots for Our Gang's Your Own Back Yard (1925) using the restored DVD print from Robin Cook (the screenshots previously on the site were from an inferior print). The film, along with THE LOVE BUG is available directly from Robin @ rjc35@hotmail.com. I would urge any fan of these films to support the release.
MAY 02: Viewed and reviewed Snub Pollard's Drink Hearty (1920). Added Edith Depew and her sister Florence Depew to the site.





Reviews, screenshots and programming: Dave Lord Heath

⚫

Research, detective work and facts: Jesse Brisson & Jim Jarvis

⚫

Web hosting: Chris Bungo



This website is updated daily. If you find any errors please report them to this forum and I shall try to get to them a.s.a.p.

All sources of reference used herein are acknowledged (where known) on relevant pages.