ON THIS DAY: DECEMBER 13
| | | |
| --- | --- | --- |
| BORN | RELEASED | DIED |
| | | |
| | |
| --- | --- |
| LATEST UPDATED/REVIEWED FILMS | LATEST UPDATED/ADDED ACTORS |
| | |
LORD HEATH'S HAL ROACH STUDIO PLAYERS EPISODE 2: MICKEY DANIELS

---
LATEST UPDATES IN THE LAST MONTH
DEC 11: I will be getting rid of the "On This Day" feature soon and replacing it with 12 simple calendar months instead. Each day when I update the ON THIS DAY section it consumes a lot of time in gathering the data so now you will just be able to look it up for yourself to save me keep typing it all out every day!! Here is the month for DECEMBER so far.... (I will keep adding to it each day)
DEC 10: Added 5 great stills and glass slide for the Max Davidson film Fighting Fathers (1927) - all courtesy of Bob Duncan who was kind enough to share them with me.
DEC 06: A page overhaul for the Hal Roach Series Menu.
DEC 05: Added Lena Malena to the site. New IDs made: Carl Leviness in Laurel & Hardy's That's My Wife [credit: Jesse Brisson] and Estelle Etterre in the Pitts/Tood film Maids A La Mode [credit: Steve Wright]. Also credit for Robert Moulton for his submission of this RISQUE screenshot of Elizabeth Forrester's bare arse in Charley Chase's Thundering Tenors.
DEC 04: Viewed and reviewed the first, last and only film in the Sunshine Sammy "series": The Pickaninny (1921). Just your usual, average, mediocre run of the mill crap.
DEC 02: Additional information added for Darla Hood - including correct birth date (and year), as well as her middle name [thanks Jesse and Jim]
NOV 30: Following a very positive reaction and support for my recent Katherine Grant video I have now produced a (cut version) of Episode 2 of my Hal Roach Players series: Mickey Daniels See here.
NOV 26: New Laurel & Hardy book available from Danny Lawrence: "The Making Of Laurel And Hardy" for fans of the duo. Order now from Amazon.
NOV 25: I have created a COMPLETE version of The Lucky Dog (1921) and posted it on my my YouTube channel.
NOV 23: I have started a new personal project to produce a small documentary-style video series called THE HAL ROACH STUDIO PLAYERS: TALES FROM THE DARK SIDE. I have uploaded Episode 1 on Katherine Grant to my YouTube channel if anybody is interested. See here.
NOV 21: Added several cast screenshots from the recently found/discovered All-Star short Laughing Ladies (1925), courtesy of my good friend Rob Stone. I will be reviewing the film myself in the near future and then I shall complete the page with a full review.
NOV 15: Reviewed the Todd/Kelly film Air Fright (1933), with better screenshots, plot summary and added extras. Added Buster Wiles and Oscar Morgan to the site.
NOV 14: Re-watched and improved the page for Laurel & Hardy's Beau Hunks (1931). New material added, Jack Hill identified, trivia notes extended, page restructured and the colour shots removed. Pleased with that.
NOV 13: Viewed and reviewd Our Gang's Mail And Female (1937).
NOV 06: Added the five members of The Cabin Kids to the site: James 'Darling' Hall, Helen 'Precious' Hall, Frederick 'Honey' Hall, Winifred 'Sugar' Hall, Ruth 'Sweetie' Hall. Also added Jimmy Daniels, Neil Jackson, Billy Wise, Jack Dart, Wilbur Hartzell and Dannie MacGrant to the site.
NOV 05: Added Tommy Hicks, Fred Trowbridge, Georgie Nokes, Guy Beach, Harry Rindfleish to the site.
NOV 04: Added Kermit Maynard, Jim Farley, Ava Gardner, Marie Blake and Bobby Anderson to the site.
OCT 31: Added the first Korean actor to the site: Chai Hong.
OCT 30: Added Gertrude Smith to the site. Possibly the oldest person to ever appear in a Hal Roach-produced film, as she was born in 1842. Yes you read that correctly: 1842. Silly.
OCT 29: Added Winna Browne and Carl Barbesgaard to the site.
OCT 28: Added Joseph Metzger, Hobart Bosworth, Karl Hackett, Walter Gregory, Robert Middlemass, Carl Voss and Jeffrey Sayre to the site.
OCT 27: Added the remaining actors from Who Killed Doc Robbin to the site: Brick Sullivan, Marshall Ruth, William Ruhl, Allen Mathews, William Forrest, James Conaty, Steve Carruthers, Wilton Graff, Whitford Kane, Barbara Woodell, Donald King.
Changes made to the page for The Bohemian Girl (1936), with Jack Tillmany identifying Edward Earle as one of the guards and also disputing Paulette Goddard as one of the gypsies. Really appreciate this kind of assistance with the site.
OCT 24: Viewed and reviewed The Boy Friends Mama Loves Papa (1931). Actually better than I was expecting despite the slow middle section of the film.
OCT 23: Added all 8 lobby cards for Mister Cinderella (1936).
OCT 22: Added Jack Dougherty, Slim Whitaker, Mabel Ballard, John Christian, Bud Zelofer and Fred Jefferson to the site.
OCT 21: Viewed and reviewed the Paul Parrott film, Winner Take All (1923). This resulted in new credits being added for Eddie Baker and Chet Brandenburg.
OCT 20: Added Joe Mattice, Charles Inslee, Nye Williams, Irene McNeil, Grace DeSantis and Ruth Daniels to the site.
OCT 19: Added Ralph Morgan to the site.
OCT 18: Received an odd (but much appreciated, thanks Steve) donation for the site today simply because it is the birthdate of Our Gang star Norman Chubby Chaney! Don't suppose there are any other Chubby fans out there, are there? Haha!
Added Phillips Holmes and Vernon Wizeman to the site. Added 7 lobby cards for General Spanky.
OCT 16: Viewed and reviewed Gaylord Lloyd's Dodge Your Debts (1921); a real fun way to spend ten minutes of ones life.... I don't think. Added Clark Irvine and Lillian Smeltzer to the site.
OCT 15: Added Billy Evans, Charles Grider, Clyde E. Hopkins, Hazel Redmond, Zetta Robson, Dorothy Saulter and Lillian Sylvester to the site.
OCT 13: Added Jobyna Ralston's autograph to her page, as well as including it in the Autographs page on the site [thanks to Jeffrey Allan for posting it on Facebook and Eric Schultz for sending me the link]. Added several Harold Lloyd players to the site including: Catherine Surtees, Ethel Tryon, Crete Carton, Edna Renze, Vivienne Plaza, P. McGuire, Harriett Bliss, May Burns and Harry Freehand to the site [thanks to Jesse F5 Brisson for several dates and information on some of these].
OCT 11: Viewed and reviewed 2 separate DVD prints of Earl Mohan's Solid Ivory (1925), which to my complete shock wasn't actually that bad! A complete break-down of the Alpha DVD -vs- Looser Than Loose DVD can be found on the page. Added William J. Kelly to the site.
OCT 09: Added Jack Adams to the site, thanks to work from F5 and JJ.
OCT 07: Major page upgrade for Laurel and Hardy's Busy Bodies (1933). Now with all 8 lobby cards, 4 posters, press sheet and tidied-up page. Added Lottie Case, Arthur Lake, William B. Davidson, Hal K. Dawson, Billy Wayne and Greta Granstedt to the site.
OCT 06: Added all the intertitle cards for Laurel & Hardy's Early To Bed (1928).
OCT 05: Viewed and reviewed the first half (that's all there is) to the Clyde Cook film Moonlight And Noses (1925).
NEW LAUREL & HARDY BOOK AVAILABLE

The Making of Laurel and Hardy is the remarkable factual story of how Stan and Oliver's wonderful comic partnership was born. It begins with their long individual careers, and then examines the extraordinary catalogue of events which transformed them into what was to become the most loved and successful comic partnership of all time.

Before the filming of Duck Soup in 1926, Stan and Oliver had occasionally been on screen together, but only whilst pursuing entirely separate careers. Oliver's film career began in 1914, aged 22, and was virtually unbroken although he moved between studios. Stan's professional debut was not in a film studio but on the stage in 1907, aged 16. His first appearance in a film did not follow until 1917. Between then and 1926, his time on film sets was sporadic. He may have starred in most of his early films but, afterwards, had to return to the gruelling life of vaudeville touring, often giving four performances a day, six days a week. He eventually came close to giving up acting altogether. By 1926, even after over 20 years collective experience making films, both men were only moderately successful performers. Moreover, until they arrived on the set of Duck Soup, they had never before been cast as a partnership. Yet that single modest film, created in a two-week period, was to be The Making of Laurel and Hardy.

It was Stan who wrote the screenplay for this pivotal silent film. It was not based on new material. On the contrary, the plot and characters came from the sketch, Home from the Honeymoon, which his father Arthur Jefferson had written for the theatre over 20 years earlier. It was not an obvious choice for a silent film because it was full of clever dialogue. Yet, thanks to Arthur Jefferson's sketch, Stan's writing, his and Oliver's comic talents and the natural empathy between them, they were soon on their way to becoming international stars.

For those of you who like detailed specifications, the book is 308 pages long, in a 9"x6" format, contains 93,000 words and 97 images, and from 26 November 2019 will be on sale from Amazon in the USA for $21.95 and in the UK for £16.95 (or thereabouts depending on the exchange rate). It will be available at a comparable rate at other Amazon stores around the world.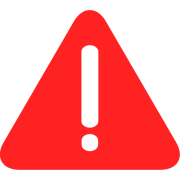 PLEASE RESPECT THE HOURS OF WORK THAT GOES INTO MAKING THIS WEBSITE!
As you all know, this website is completely free to use.... NOT abuse. I rely on donations from the work I do in order to feed myself and my family due to not being able to get full-time employment (this is a personal matter which I do not feel necessary to explain here).

There are several hundreds of people who respect this website and the hours I invest into updating it on a daily basis. I have always acknowledged the amount of help I have received in building this project. Help from fans - whom I always name and credit - who want to help improve and develop the site and make it as complete as possible. So many people have donated rare films, money, images, stuff from their personal collections, research, books... I am overwhelmed by the level of kindness I have received by so many. There is of course still a long way to go and I am in no rush to finish it yet... Where am I going with this, you may wonder?

It has recently been brought to my attention that multiple sources have been stealing work from this website (reviews for films which I wrote myself), screenshots which I personally made from the films, posters, lobby cards etc. This material has been uploaded elsewhere without any credit or acknowledgement whatsoever for how they obtained it. I am grateful that people care so much about this site that they are willing to report to me any theft they find.

I make my own screenshots, which takes a lot of my time; which get stolen and re-posted on the IMDb - a website I have so much conflict against. I write my own film reviews, which get stolen and re-posted in their entirety on videos which have been illegally uploaded on YouTube. My complaints are generally always upheld and action is always taken to remove material stolen from this site. To their credit, both the IMDb and YouTube have cooperated fully with me over the past few months.

If you want to use any of the material on this website I am usually more than willing to say "sure, go ahead" - but please be respectful and add a tiny credit to say where you got the material from. I do it all the time. You only have to check most pages on this site to see a whole list of credits and acknowledgements for sources I have used in compiling the data on the site. It shows respect for THEIR work and it only takes a few seconds to do! If you think these terms and conditions are unfair or unreasonable, then please go somewhere else.
Reviews, screenshots and programming: Dave Lord Heath
⚫
Research, detective work and facts: Jesse Brisson & Jim Jarvis
⚫
Web hosting: Chris Bungo
This website is updated daily. If you find any errors please report them to this forum and I shall try to get to them a.s.a.p.
I strive to make this website as accurate as possible with factual information backed up by all known and used sources,
including publications, websites and people who submit information to me. That is not to say that all of the information
found on this website is error-free. It is very likely there are mistakes which I would be keen to rectify immediately
should they be brought to my attention. I try my best to reference every piece of information published on this site which
was obtained from other soures and credit its author accordingly.

All cast screenshots on this website, as well as title cards, credits etc. were made personally by myself.
Posters, lobby cards, stills were either submitted to me for publication (I have credited them where known) by several people,
or I have used from internet searches. If you discover an image published on this site which you believe yourself to be the
owner/original uploader of and I have not credited you please contact me and I will be more than willing to rectify this.