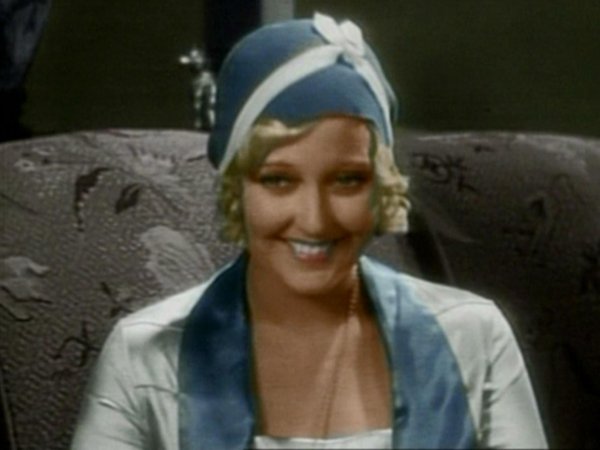 Thelma Todd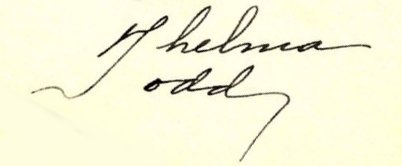 born:

29 July 1906




Lawrence, Massachusetts, USA




died:

December 16, 1935


Pacific Palisades, California, USA


(carbon monoxide poisoning/suspected homicide, aged 29)
Beautiful American actress and comedienne. A popular friend of many who worked at the Hal Roach Studios, she had two starring series; firstly with ZaSu Pitts (1931-33), and later with Patsy Kelly (1933-36).
She was found dead in a locked garage, and although there have been many theories regarding her death - was it an accident or was it something more sinister?... to this day nobody knows for sure.
She is buried in Bellevue Cemetery, Lawrence, Essex County, Massachusetts, USA (Plot: Section 19, L-5548).

Born Thelma Alice Todd. She was 5'4" tall.

1929
Unaccustomed As We Are
Mrs. Kennedy

1929
Hurdy Gurdy
Blondie

1929
Snappy Sneezer
Mary White

1929

Hotter Than Hot


[unidentified character]

1929

Crazy Feet


[unidentified character]

1929

Sky Boy


[unidentified character]

1929

Stepping Out


[unidentified character]

1930

The Head Guy


The star

1930
The Real McCoy
Thelma

1930
The Fighting Parson
Blonde dance hall girl

1930
Whispering Whoopee
Miss Todd

1930
All Teed Up
Miss Todd

1930

The Shrimp


Jim's girlfriend

1930
The King
The Queen

1930
Dollar Dizzy
Thelma Todd

1930
Looser Than Loose
Thelma, Charley's fiancée

1930
Another Fine Mess
Lady Plumtree

1930
High C's
Antoinette

1931
Chickens Come Home
Mrs. Hardy

1931
The Pip From Pittsburg
Thelma

1931
Love Fever
Thelma Todd

1931
Rough Seas
Antoinette

1931
Let's Do Things
Thelma Todd

1931
Catch-As Catch-Can
Thelma Todd

1931
The Pajama Party
Thelma Todd

1931
War Mamas
Thelma Todd

1931
On The Loose
Thelma Todd

1932
Sealskins
Thelma Todd

1932
The Nickel Nurser
Thelma Todd

1932
Red Noses
Thelma Todd

1932
Strictly Unreliable
Thelma Todd

1932
The Old Bull
Thelma Todd

1932
Show Business
Thelma Todd

1932
Alum And Eve
Thelma Todd

1932
The Soilers
Thelma Todd

1932
Sneak Easily
Thelma Todd

1933
Asleep In The Feet
Thelma Todd

1933
Maids A La Mode
Thelma Todd

1933
The Bargain Of The Century
Thelma Todd

1933
The Devil's Brother
Lady Pamela

1933
One Track Minds
Thelma Todd

1933
Beauty And The Bus
Thelma Todd

1933
Backs To Nature
Thelma Todd

1933
Air Fright
Thelma Todd

1934
Babes In The Goods
Thelma Todd

1934
Soup And Fish
Thelma Todd

1934
Maid In Hollywood
Thelma Todd

1934
I'll Be Suing You
Thelma Todd

1934
Three Chumps Ahead
Thelma Todd

1934
One-Horse Farmers
Thelma Todd

1934
Opened By Mistake
Thelma Todd

1934
Done In Oil
Thelma Todd

1934
Bum Voyage
Thelma Todd

1935
Treasure Blues
Thelma Todd

1935
Sing Sister Sing
Thelma Todd

1935
The Tin Man
Thelma Todd

1935
The Misses Stooge
Thelma Todd

1935
Slightly Static
Thelma Todd

1935
Twin Triplets
Thelma Todd

1935
Hot Money
Thelma Todd

1935
Top Flat
Thelma Todd

1936
An All-American Toothache
Thelma Todd

1936
The Bohemian Girl
Gypsy Queen's daughter