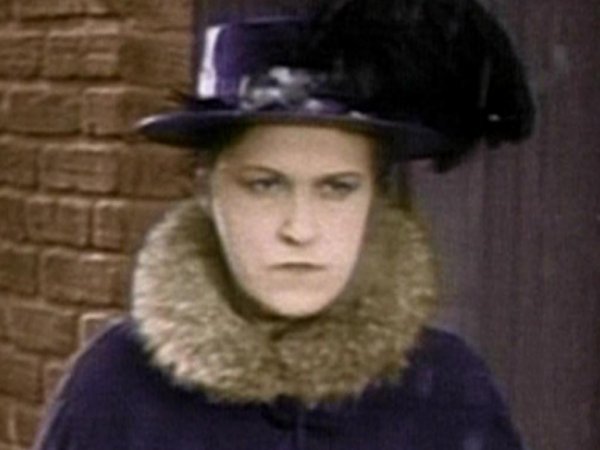 Blanche Payson

born:

September 20, 1881


Santa Barbara, California,
United States of America

died:

July 4, 1964
Hollywood, California,
United States of America
(cardiac decompensation due to artiosclerotic heart disease, age 82)
Frighteningly tall, beefy American actress, who started out with Mack Sennett before a stint at the Hal Roach Studios. In her films she took no nonsense and could scare a man just by looking at him!
She appeared in two versions of Laurel & Hardy's "Below Zero" (1930). The foreign-language version of the film has slightly more footage of her in it where she physically assaults Stan Laurel (which is not seen in the English version).
In 1915 she was granted commission by the Police Board in San Francisco, California.


In 1946 she pleaded guilty to drink-driving and was placed on probation.

Her married name was Loring. Several separate sources ("Photoplay Magazine", May 1915 and "Universal Weekly" 1922) list her height at 6'4". 1916-18 & 1920-21 directories have her height at 6'3".
Real name: Mary Elizabeth Bush


Height: 6'3"
Films listed on this page: complete Hal Roach filmography;
plus all solo films with Stan Laurel, and Oliver Hardy.